Allan Gray Solutions – Superannuation as it should be
---
We want you to be able to access the Allan Gray Australia Funds you know and trust through superannuation at the lowest price possible. We're a contrarian, long-term fund manager first and foremost, but we also offer our Solutions platform as a low-cost superannuation product for all – as superannuation is the ultimate long-term investment vehicle.

Who can use Allan Gray Solutions?
Everyone accesses the same competitive fee levels, investment choice and quality service, including:
Self-directed investors who want to make their own investment decisions
Investors who use a financial adviser, with an added potential administration fee saving available through family group pricing for family members who use the same adviser
Financial advisers looking for a low-cost superannuation platform for a broad range of clients, with extensive investment choice
Investors at any stage of life. Choose from Allan Gray Superannuation (accumulation), Allan Gray Retirement (pension) and Allan Gray Investments (our investment service that can be used to manage the investment portfolio within your self-managed super fund).
What makes Allan Gray Solutions different?
No asset-based administration fees on Allan Gray Funds available through our superannuation platform, although the usual account keeping fees and expense recovery fees apply.
Extremely competitive administration fees on all investment options, with no hidden costs. We believe platforms are simply a commodity. Wealth is not created through the platform you use, but through the investment decisions you make and the advice you receive. We price our platform as low as we can offer it today and aim to pass on any future savings to all clients. A low-cost platform minimises the impact of overall costs on wealth creation over the long term.
No transaction fees on managed funds and term deposit investments. We also don't charge transaction costs on the managed funds within a managed account model portfolio. You can trade ASX-listed shares and ETFs from as little as $22 per trade.
The same extensive investment menu – for everyone. Choose from

Over 350 managed funds in Allan Gray Superannuation and Retirement and over 750 managed funds in Allan Gray Investment.
All shares in the All Ordinaries Index, plus an extensive range of ETFs and LICs
Managed account model portfolios
Term deposits
Default and retail insurance options.
We bold the fine print. You'll never see us advertising flashy headline rates that only apply to large balances. Everyone pays the same low fees for the same dollars invested, and those with the same adviser may be able to access an additional saving through family group pricing. You can use the fee calculator on our website to see the administration fees you would pay and use this information to compare with your current provider's fees.
A full-service platform with smart functionality, including easy online applications and transacting capabilities.
Transfer from super to pension seamlessly when the time is right. In Allan Gray Retirement we offer exactly the same investment menu as we offer in Superannuation, enabling you to transfer your holdings directly from your superannuation account to your pension account with no fees, costs or capital gains tax associated with the transfer.
Superannuation as it should be
To learn more about Allan Gray Superannuation, contact our Australia-based Client Services team today or visit our website. 
........
Allan Gray Superannuation and Allan Gray Retirement USI 43 905 581 638 015 ABN 43 905 581 638 is a sub-plan of OneSuper ABN 43 905 581 638 RSE R1001341 (the Fund). Allan Gray Investments is promoted by Allan Gray Australia Pty Limited (Allan Gray or Promoter) ABN 48 112 316 168, AFSL 298487. Diversa Trustees Limited ABN 49 006 421 638, AFSL No 235153 RSE Licence No L0000635 is the Trustee for Allan Gray Superannuation, Allan Gray Retirement, Allan Gray Investments and the Fund. The information is intended to provide you with general information only, and does not take into account your personal objectives, financial situation or needs. Before making any financial decisions about Allan Gray Superannuation, Allan Gray Retirement and Allan Gray Investments, it is important that you read the current Product Disclosure Statement (PDS), Target Market Determinations (TMDs) and Service Guide (if applicable), consider your particular circumstances and whether the particular financial product is right for you. The current PDS, TMDs and Service is available on allangray.com.au. Each TMD sets out who an investment in the fund might be appropriate for and the circumstances that trigger a review of the TMD. You should consult a financial adviser if you require personal advice.
---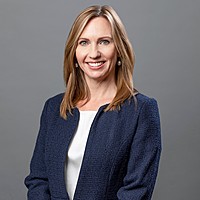 Head of Product
Allan Gray
Deborah joined Allan Gray in 2017 to develop our Superannuation offering. Deborah has over 20 years financial services experience, spanning investment management, wealth management and financial advice, gained at companies including BT Investment...
Expertise