Are US equities at risk of a Japanese-style lost decade decline?
---
When will the stock market bottom?

After a savage sell-off, particularly in the US, many investors are wondering when stocks will find a floor and begin their rebound.
But they are ignoring a real risk that haunts students of markets: the debasement of equity markets. Debasement occurs when investors shift capital away from one financial market towards another. Resembling a death of a thousand cuts, this often begins with a slow trickle and then gathers steam over the ensuing decades ahead. It is always in response to a combination of market excesses, rising debt levels, and extremely overvalued markets.
Could debasement now be happening to the US?
The lost decades of Japan
The poster child of equity market debasement is Japan, which as of August 22nd, remains 26% below the all-time index high reached in November 1989.
If we take a closer look, we can identify several key characteristics(1) that indicated the extreme valuation of Japanese equities in 1989:
Japan accounted for 45% of the global stock market capitalisation
Eight of the ten largest companies in the world were from Japan
The PE Ratio in 1989 was 58x, compared with 18x in 2022
The Japan stock market grew at a compound rate of 39% over the 1980s
With a population of 132 million people, they represented just 2.5% of global population
Tokyo real estate in 1988 (US$139,000 sq ft), 350x more expensive than New York(2)
At 280 acres, the Japanese Imperial Palace in Tokyo was valued at US$1.7 trillion in 1988, more than the 1988 value estimated for all of California(3)
What happened next?
The Japan asset bubble popped in November 1989. The Nikkei 225 index then fell by over 80% to reach its absolute low in January 2009, and, as mentioned, remains down by 26% as of August 2022.
The wealth destruction has been immense.
In Figure 1, we assess the absolute loss of purchasing power that has occurred for an investor since this all-time high (ATH) was reached as well as the impact of inflation on the value of funds invested. We have used changes in the price of gold bullion to estimate inflation, principally because of its availability and long history of protecting investors' purchasing power.
Figure 1: Nikkei 225 vs Gold Bullion (indexed to ATH Nov 1989)
As you can see in the chart above, which uses the price of gold bullion to estimate inflation, purchasing power since the Nikkei's 1989 peak crashed 83% over the past 33-year period. The chart also illustrates that the Bank of Japan's attempts to stimulate asset prices since 2003, achieved through infrastructure spending that resulted in Japan's government debt growing from 122% of GDP in 2003 to 270% in 2022, has had little impact on asset price performance.

What other global equity markets have suffered the same fate as Japan?
Japan is not an isolated case of equity market debasement.
Figure 2 below summarises the total loss of purchasing power if an investor continued to remain invested in the Hong Kong Hang Seng Index, the MSCI Emerging Markets index, and the Europe's Euro Stoxx 50 index after their respective all-time highs.
Figure 2: Total loss of Purchasing Power since ATH
European markets have fared the worst since reaching a peak in March 2000 during the dot-com bubble mania. Over the past 22 years, the Euro Stoxx 50, the key European equity market index, has lost 89% of its purchasing power after adjusting for inflation.
Hong Kong's Hang Seng Index, made up of Chinese mainland companies and HK-based banks and property stocks, peaked in November 2007. Since then, it has lost an inflation adjusted 75% over the past 15 years.
Finally, the broader MSCI Emerging Market (EM) index, which is made up of 1,380 listed companies across 24 countries(4), has lost an inflation adjusted 69% since its peak in September 2007. Taking a closer look, Asia made up 40% of this index (China 16%, Korea 14%, Taiwan 10%), while high oil prices, which peaked at US$147 in July 2008(5), saw Brazil and Russia capture 24% of the combined index weighting(6). The severity of investment losses in the MSCI EM index suggests that market debasement likely affected every emerging market across the world over the past 15 years.
How much have dividend payments cushioned the loss of purchasing power?
Many investors might ask: what about dividends?
The performance data we have used in calculating investment performance of each index since it reached its all-time high uses a "total return" index as opposed to a "net return" index.
The latter reinvests any after-tax dividends paid out by each company included in the index back into the underlying index, while the former assumes dividends are paid out to investors with each component members share price adjusted lower to reflect the dividend payment. As a result, a net return index will always outperform a total return index.
Figure 3: Eurostoxx 50 Net and Total Return Index (USD) Inflation Adj Return since ATH March 2000
This is shown in Figure 3 above. Here we see the inflation adjusted net return index (grey line) outperforming the total return (blue line) index for the Euro Stoxx 50 index since its all-time high in March 2000. However, this is a moot point, with an investor still losing 73% in the net return index, verses an 89% loss when removing the impact of dividend reinvestment on performance.

The same will also hold true for the MSCI EM, Nikkei and Hang Seng indices.
Are there common issues across each of these debasement examples that investors can apply to the future?
Three things stand out as worth considering here:
1. Government Debt / GDP
Historical evidence does not really support rising government debts as being responsible for the market debasement. At the time of Japan's collapse in late 1989, government debt/GDP stood at 55% versus 270% today. 
The same can be said for China (Hong Kong) and Europe, with debt/GDP of 29% (2007) vs 65% (2002); and 68% (2001) vs 98% (2022) respectively.
A caveat here is that global debts in the 2020s are substantially higher, particularly in the G7 nations with a combined debt/GDP of 163% in 2022, along with current account deficits approaching 7%. Have we now reached a level where investors will begin to reduce exposure to G7 markets on fears of government debt? Time will tell.
2. Corporate Debt/GDP
Corporate debt/GDP reached 130% in Japan in 1989, against 100% in China in 2007 and 100% in Europe in 2000. With borrowing costs held artificially low over the past decade as governments tried to manage ballooning debt levels, corporate debts globally have also risen.
3. Equity Market Valuations
What was common amongst each index before debasement was extremely high valuations prior to the selloff.
Using a simple PE valuation metric, we see high valuations for Japan (58x), Europe (40x), MSCI EM (31x), and Hong Kong (25x), relative to PE multiples today ranging from 10x for Hong Kong to 19x for Japan.
The collapse in equity markets from all-time highs led to a substantial compression in valuation multiples, ranging from 55% for the MSCI EM index to 67% for the Nikkei 225.
So what triggers investors to switch from greed to fear and start to sell investments in one market in favour of another?
Common across most of the examples mentioned above are excessive market valuations, but the range of PE multiple reached before the debasement commenced ranged from 25x for Hong Kong to 58x for Japan. The final 'mania' phase of a bull market, characterised by investors speculating that markets can only continue to go higher, often generates substantial returns for investors, making it difficult to sell-out too early. This suggests that paying close attention to market valuations and slowly selling out of positions as valuations become excessive is the best approach to limit the damage from debasement.
Drumroll…will the US be next?
Are we about to see US equity markets enter a similar period of debasement?
In Q1 2022, the US market accounted for 41%, or US$44 trillion, of the US$108 trillion global equity market capitalisation, as shown in Figure 4 below(7). This has surged from 33% in 2012 and is down just slightly from its peak of 42% in 2021.
Figure 4: Global Market Capitalisation
Foreign portfolio holdings of US equity and fixed income securities also grew substantially from US$9 trillion in 2010 to US$27.2 trillion by June 2021, split evenly between fixed income and equities markets.

US debt/GDP is also approaching 140% in 2022(8), while the US current account looks set to breach 10% over the next few years if US interest rates continue to rise(9).
This poses a serious question for investors: can the US economy navigate through an increasingly uncertain economic decade while also convincing investors to maintain exposure to US assets?
Another major issue that investors will need to carefully monitor is the impending launch of a BRICS reserve currency that is planned for 2024(10). This will eventually pose a significant challenge to the US dollar's century-long reign as the sole global reserve currency. 
If a BRICS-centric reserve currency is quickly adopted this decade, we expect it will lead to a decline in US equity market valuations, primarily because it will confirm to many investors that the US-centric global economy is in long-term decline.
US Equity valuations
Finally, the P/E multiple for the US Nasdaq 100 currently sits at 24x. Relative to the US, other markets are undervalued, including just 10x for the Hang Seng index, 13.8x for the Euro Stoxx 50 index and 14x for the MSCI EM Index.
That suggests the conditions are in place for a portion of the US$13 trillion of foreign capital invested in US equity markets to begin shifting towards alternate markets that offer a better risk/reward profile over the next few years.
The extent of these flows will almost certainly depend on the speed at which investors accept the BRICS+ (or Team B)(11) investment alternative.
Risk of debasement
The overvaluation of US markets relative to other major regions, such as China and the emerging markets that have already faced a period of prolonged market debasement, as well as US$27 trillion of foreign capital invested in the US, suggests the US looks increasingly vulnerable to market debasement.
The speed of this occurring will depend on the extent to which investor fears over US economic decay grow, as well as the risk/reward profile of other investment opportunities in large markets like China and India.
Investors need to do their homework and consider reweighting equity portfolios over the next few years towards China, India and SE Asia that offer higher long-term growth and substantially cheaper market valuations.
Footnotes attached.
........
This publication has been prepared by Holon Investments Australia Limited (ABN: 45 648 884 164, AFS Licence No: 532669) ("Holon"). The information provided in this publication is general in nature and does not constitute investment advice or personal financial product advice. This information has not taken into account your investment objectives, particular needs or financial situation. Before acting on any information contained in this publication, each person should obtain independent taxation, financial and legal advice relating to this information and consider it carefully before making any decision on recommendations. Holon Funds: Holon Investments Australia Limited (ABN: 45 648 884 164, AFS Licence No: 532669) is the responsible entity and issuer for the Holon Photon Fund (ARSN 633 803 497), the Holon Bitcoin Fund (ARSN: 659 090 294), the Holon Ethereum Fund (ARSN: 659 090 516) and the Holon Filecoin Fund (ARSN 659 090 614) (the Funds). Holon is the investment manager of the Funds. The content of this publication does not constitute an offer or solicitation to subscribe for units in the Funds or an offer to buy or sell any financial product. Accordingly, reliance should not be placed on this publication as the basis for making an investment, financial or other decision. You should also consult a licensed financial adviser before making an investment decision in relation to the Funds. Any investment needs to be made in accordance with the relevant Product Disclosure Statement (PDS), Reference Guide and Target Market Determination (TMD), and investors should consider the PDS, Reference Guide and TMD before deciding whether to invest in the Funds or continue to hold units in the Funds. Applications for units in the Funds can only be made pursuant to the application form relevant to the Fund. Distributors of our products must consider our TMD. You can access the relevant PDS, Reference Guide and TMD at holon.investments. Holon Global Innovations Pty Ltd (HGI) and Holon are wholly owned subsidiaries of Holon Global Investments Limited. HGI is a FIL Storage Provider and is positioned as a major player in the Filecoin (FIL) decentralised data storage arena for Asia Pacific. FIL Storage Providers are rewarded in FIL for the provision of data storage capacity. Investing involves risk including the risk of loss of principal. Past performance is not indicative of future performance. Holon, its officers, employees and agents believe that the information in this material and the sources on which the information is based (which may be sourced from third parties) are correct as at the date of publication. While every care has been taken in the preparation of this material, no warranty of accuracy or reliability is given and no responsibility for this information is accepted by Holon, its officers, employees or agents. Except where contrary to law, Holon excludes all liability for this information.
---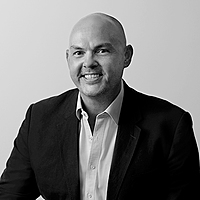 Director of Research
Holon Global Investments
Tim has worked at Goldman Sachs in London and New York, covering European and UK based hedge funds, and in Australia as an investment analyst and China-focused portfolio manager at Consolidated Press Holdings, Ellerston Capital and Caledonia.
Expertise
No areas of expertise