Five reasons why Tesla is worth more than $3,300 a share
---
There is no doubt that Tesla and its founder Elon Musk polarise investors and markets. Some investors are Tesla fanatics who follow every tweet from Elon like a religion, while others, including Michael Burry (of "The Big Short" fame), call the firm the "greatest short in the world". Once again, Tesla's share price has defied critics, up 11% in 2021 after delivering a 720% gain in 2020.

But for many investors, the question remains: Has Tesla's share price reached its peak or has its journey just begun?
We believe that Tesla offers investors a once-in-a-generation buying opportunity and should be included in every investment portfolio. We value Tesla's current share price at $US3,369 -- substantially higher than its current US$805 share price.
Over the past 12 months, Holon has developed a 30-year demand model to estimate the global shift from internal combustion engine vehicles (ICE) towards electric vehicles (EV) over the next 30 years. Covering 92% of the world's population, our model predicts that global EV sales will surge to 206 million vehicles per year by 2050, more than double the current record of 93 million vehicles (both ICE's and EV's) in 2018.
The first reason is global demand is far higher than investor expectations. There are two principal factors driving global EV demand over the next three decades. The first is government policy commitments to cut greenhouse gas emissions (under the 2015 Paris Agreement). We believe Governments globally will ban the sale of new ICE vehicles by 2040 and ban their use by 2050. The second factor is rising income across the developing world that will create one billion new-vehicle owners, mostly in China and India.
China has been the global success story in the auto market, building a 25-million vehicle per year manufacturing industry with zero debt. By comparison, the US produces one-third as many passenger vehicles as China does today, yet its two main automakers – General Motors and Ford – are drowning in $250 billion of debt. A strong balance sheet and local demand that's expected to peak at 45 million EV's per year in 2046 should see China grab a large slice of the global EV market, particularly across developing markets.
The Indian auto market looks set to replicate China's success over the next few decades, with total EV demand expected to rise to over 50 million vehicles per year in the 2040s. With low car ownership of just 9% of its population, Indian vehicle ownership should rise to 30% by 2050. Holon expects local Indian auto brands to emerge on the global stage, given the fact that one in every four EVs sold globally over the next 30 years.
Tesla is uniquely positioned to dominate the global EV market and looks set to capture 20% of global EV sales this year. With production commencing at two new Gigafactory's in Nevada and Berlin soon, Tesla will have the necessary space and balance sheet capacity to accelerate its annual EV production to 5.5 million EV's in 2025. Holon expects new Gigafactory launches over the next five years, most likely in Southern Europe, India and China that will provide Tesla with the potential to grow EV manufacturing to 15 million by 2030, capturing 25-30% of global production.
The second reason is the use of AI and robotics across Tesla's entire manufacturing process is delivering industry-leading profit margins substantially higher than its larger ICE vehicle competitors. Further improvements in profitability should come from increased production scale, allowing Tesla to continually lower vehicle prices and place substantial pressure on its competitor profitability.
Our third reason is that Tesla controls its own sales channel, the company selling EVs through its own website. This provides Tesla with substantially higher margins than traditional automakers that rely on dealer distribution networks, forcing a rethink that should eventually see all EV sales channels shifting online. This will need to be handled very delicately, as traditional automakers need to maintain sufficient ICE vehicle sales beyond the next 10 years to fund substantial EV-related capital expenditure.
Volkswagen CEO Herbert Diess highlighted the massive challenge ahead for traditional automakers when he reportedly said at a recent executive meeting, "A Model 3 is built in 10 hours, more than three times as fast as a VW ID.3 (manufactured in the German plant). This puts Tesla in another dimension in terms of productivity and profitability."
Tesla's leadership in autonomous driving software is our fourth catalyst for a much higher share price, with its FSD level 4 autonomous system (still requiring a driver's attention) is also expected to arrive by 2025. At the industry level, Tesla's advantage is its ability to capture the massive volume of data necessary to develop and test an effective autonomous system from its own fleet of EVs, which we estimate will grow to 15 million vehicles by 2025.
The fifth reason is Tesla's integration of its energy solutions into a single product that combines solar panels, battery storage and electric vehicles to offer long-term savings unmatched by any other automaker. A family of four living in Sydney can save $70,000 in electricity and fuel bills over the next 25 years, covering the purchase cost of a Tesla Model 2 in 2023 and a second Model 2 vehicle in 2035.
The biggest threat to Holon's EV demand forecasts is insufficient raw materials supply to meet lithium-ion battery demand. To meet our production forecasts until 2030, lithium supply will need to grow by 298% (2030 total demand versus. 2019), cobalt by 145%, nickel by 44% and graphite by 198%. While substantial untapped reserves do exist, they must be quickly developed to ensure sufficient supply.
Tesla's major competitors will struggle to keep up with the company. The world's largest automakers are drowning in US$900B of debt, with half related to customer vehicle financing. The three main German automakers VW, BMW, and Mercedes Benz collectively hold US$450 billion of debt, while GM and Ford together hold US$250 billion, and Toyota holds $150 billion. Each is also facing steeply rising costs from factory closures and staff healthcare and retirement benefit expenses, putting tremendous strain on their ability to generate sufficient free cash flow to fund future EV-related spending. Holon believes that many traditional automakers could vanish in as little as 10 years.
If sufficient raw material can be supplied to meet battery material demand, Holon predicts Tesla's annual free cash flow will reach US$500 billion by 2037 and US$1 trillion by 2047 and allow dividend payments and share buybacks to begin from 2025.
Using a discounted cash-flow valuation approach, Holon's current share price valuation for Tesla is US$3,369, substantially higher than its current US$785 share price.
We expect Tesla's revenue to hit US$1 trillion by 2032 and surpass US$2 trillion from 2039, allowing Tesla to accumulate long-term investment assets reaching US$10 Trillion by 2050. This could support a valuation beyond US$20 trillion by 2050, making Tesla a must-have long-term investment portfolio holding.  
Never miss an insight
Enjoy this wire? Hit the 'like' button to let us know. Stay up to date with my content by hitting the 'follow' button below and you'll be notified every time I post a wire. Not already a Livewire member? Sign up today to get free access to investment ideas and strategies from Australia's leading investors.
........
Holon Global Investments Limited ACN 129 237 592 (Holon). All content is original and has been researched and produced by Holon unless otherwise stated. No part of Holon's original content may be reproduced in any form, or referred to in any other publication, without the express written permission of Holon. The content is available for informational purposes only and is subject to change without notice. All statements made regarding companies or securities or other financial information in this document or any web sites relating to Holon are strictly beliefs and points of view held by Holon or the third party making such statements and are not endorsements by Holon of any company or security or recommendations by Holon to buy, sell or hold any security. We will not accept liability for any loss or damage, including without limitation to, any loss of profit, which may arise directly or indirectly from the use of or reliance on such information. You should seek independent financial advice prior to acquiring a financial product. All securities and financial products or instruments transactions involve risks. Please remember that past performance results are not necessarily indicative of future results. The information in this document may be accessed worldwide however it is not directed at residents in any country or jurisdiction where such distribution or use would be contrary to local law or regulation
---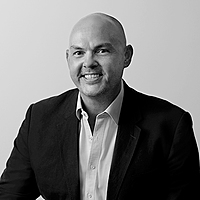 Director of Research
Holon Global Investments
Tim has worked at Goldman Sachs in London and New York, covering European and UK based hedge funds, and in Australia as an investment analyst and China-focused portfolio manager at Consolidated Press Holdings, Ellerston Capital and Caledonia.
Expertise
No areas of expertise