Inside Tribeca's resource credit strategy
---
Regulation and reform has tightened lending in the natural resources sector by the banks. The result is less competition in this niche, increasing the opportunity for specialist operators such as Tribeca to provide credit to high-quality resource developers and producers.
Haydn Smith, Portfolio Manager at Tribeca says; "The way we structure our returns is to not only to get a good interest rate on that loan, it's also to share some of the economic benefit that our borrow has picked up." In this short interview, Smith provides more detail on the four-step process they use to ensure the performance of their loans, in this strategy available as part of Tribeca's new LIC.
Key points
Following the introduction of various regulatory restrictions, traditional lenders have either withdrawn or significantly scaled back their corporate lending activities, resulting in a funding gap which has started to be addressed through the growth of private credit
Tribeca typically lends to resource companies at, or close to, production, where there is a short-term working capital hole that requires bridging.
The strategy seeks to deliver returns via an interest component and also by participating in economic upside that is created by the provision of capital to the companies.
Tribeca's investment team has deep experience in this part of the market, particularly in deal origination, structuring and execution capabilities as well as a successful track record of conducting deal due diligence on natural resources assets.
The IPO for Tribeca Global Natural Resources Limited (ASX:TGF) is now open. Click here for more information.
---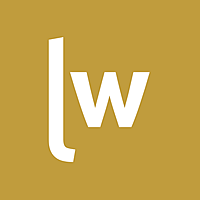 Livewire Exclusive brings you exclusive content from a wide range of leading fund managers and investment professionals.
Expertise