Top three takeaways from earnings season
---
August marks the main period of what those in the know refer to as "Earnings season". It's a very important month for companies because they get to show how they have performed over the first six months of the calendar year, announce their dividends, and give guidance for the rest of the year.
Earnings season can be an exciting time of the year for investors as well. It's a chance for them to take stock (pun intended) of their investments.
With that, we know how busy investors and advisors are, and with so many companies reporting over such a short period, it can be hard to keep across important announcements.
This quarter saw many companies give much weaker guidance on the back of the inflationary environment in the United States. But there was a lot of good news from the sectors and companies in the Holon Photon Fund. To save you from reading too many earnings reports we have summarized what emerged during earnings season in the top 3 key thematics in the Fund.
1. Digital advertising softens but outlook remains strong
Demand across the digital advertising sector softened during the second quarter as macroeconomic conditions and consumer demand weakened, partly due to tighter monetary conditions and high food and energy prices. Subsequently, companies such as Meta Platforms, Alphabet and Amazon, which have meaningful exposure to the digital advertising industry, reported slower revenue growth in Q2 as brands and small-to-medium enterprises reduced their digital advertising budgets.
Within Holon's Photon Fund, Meta Platforms Inc. was impacted the most by the digital advertising slowdown. While Meta reported strong user engagement across Facebook and Instagram during the quarter, the average price per advertisement dropped sharply, resulting in lower average revenue per user (ARPU).
Google owner Alphabet's advertising business fared comparatively better than its rival Meta, bolstered by solid adoption of YouTube's new 'shorts' video feature and steady Google Search demand from advertisers. Alphabet's lack of exposure to Apple's iOS 14 software privacy update, which limits the effectiveness of targeted advertisements, also contributed to the company's relative advertising strength in Q2.
Looking ahead, we expect continued headwinds for the digital advertising sector in the short term, given its high correlation with the real economy, which appears to be slowing into the back half of 2022. However, the extensive network effects and strong pricing power these companies possess, we believe, should help cushion the negative growth impacts affecting the global economy and adverting industry.
2. Cloud continues to have superior growth rates
Cloud revenues of the big 3 cloud platforms (Microsoft Azure, Amazon Web Services and Alphabet's Google Cloud Platform) continue to grow at high rates in the second quarter. They all posted growth rates of more than 28% in their respective divisions. The demand for these services continues to grow with revenues being driven by larger and longer-term commitments by large corporations. These commitments will see each of these companies build more data centers in more regions around the world to satisfy the demand.
On the other hand, this earnings season saw quite mild cloud growth rates in China (Alibaba Cloud and Tencent Cloud) with the country impacted by ongoing COVID-19 lockdowns, leading to lower demand for the services. Although there was low growth in cloud in China in the last quarter, both companies continue to invest heavily into the space and capture market share.
3. Chinese tech companies position for reopening
Covid-19 lockdowns within China have created a harsh environment for companies in our portfolio over the quarter, with lower levels of demand coming out of the region. Although these lockdowns slowed demand, it has reinforced the powerful business models and the balance sheet strength of big Chinese technology companies, especially Tencent and Alibaba.
Our portfolio companies have positioned themselves in a way that they can benefit from China coming out of lockdowns and returning slowly to normal activities. Contrary to popular belief, these recent lockdowns have presented many of our companies a good opportunity to increase cost-cutting programs, to reduce non-profitable initiatives, and focus on future growth opportunities and efficiencies in already profitable sectors within the businesses. This has included Tencent closing some of its cloud offerings, Xiaomi developing smart electric vehicles and Alibaba focusing on long-term customer value creation for their platforms.
Balanced between East and West
Despite difficult economic conditions, we believe that the companies we hold in the Fund remain in a strong position as we move into an inflationary environment in the western world; and the companies in the east are well placed for when China emerges from lockdowns.
We now look to the late October/early November earning season for Q3 results. Some of the storylines we'll be looking at are tech firm redundancies, other operating cost optimisation, returns to pre-COVID growth rates and any pre-Christmas effects on inventory. Watch this space.
........
This publication has been prepared by Holon Investments Australia Limited (ABN: 45 648 884 164, AFS Licence No: 532669) ("Holon"). The information provided in this publication is general in nature and does not constitute investment advice or personal financial product advice. This information has not taken into account your investment objectives, particular needs or financial situation. Before acting on any information contained in this publication, each person should obtain independent taxation, financial and legal advice relating to this information and consider it carefully before making any decision on recommendations. Holon Funds: Holon Investments Australia Limited (ABN: 45 648 884 164, AFS Licence No: 532669) is the responsible entity and issuer for the Holon Photon Fund (ARSN 633 803 497), the Holon Bitcoin Fund (ARSN: 659 090 294), the Holon Ethereum Fund (ARSN: 659 090 516) and the Holon Filecoin Fund (ARSN 659 090 614) (the Funds). Holon is the investment manager of the Funds. The content of this publication does not constitute an offer or solicitation to subscribe for units in the Funds or an offer to buy or sell any financial product. Accordingly, reliance should not be placed on this publication as the basis for making an investment, financial or other decision. You should also consult a licensed financial adviser before making an investment decision in relation to the Funds. Any investment needs to be made in accordance with the relevant Product Disclosure Statement (PDS), Reference Guide and Target Market Determination (TMD), and investors should consider the PDS, Reference Guide and TMD before deciding whether to invest in the Funds or continue to hold units in the Funds. Applications for units in the Funds can only be made pursuant to the application form relevant to the Fund. Distributors of our products must consider our TMD. You can access the relevant PDS, Reference Guide and TMD at holon.investments. Holon Global Innovations Pty Ltd (HGI) and Holon are wholly owned subsidiaries of Holon Global Investments Limited. HGI is a FIL Storage Provider and is positioned as a major player in the Filecoin (FIL) decentralised data storage arena for Asia Pacific. FIL Storage Providers are rewarded in FIL for the provision of data storage capacity. Investing involves risk including the risk of loss of principal. Past performance is not indicative of future performance. Holon, its officers, employees and agents believe that the information in this material and the sources on which the information is based (which may be sourced from third parties) are correct as at the date of publication. While every care has been taken in the preparation of this material, no warranty of accuracy or reliability is given and no responsibility for this information is accepted by Holon, its officers, employees or agents. Except where contrary to law, Holon excludes all liability for this information.
---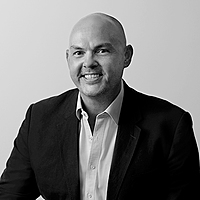 Director of Research
Holon Global Investments
Tim has worked at Goldman Sachs in London and New York, covering European and UK based hedge funds, and in Australia as an investment analyst and China-focused portfolio manager at Consolidated Press Holdings, Ellerston Capital and Caledonia.
Expertise
No areas of expertise