When You See Value It Smacks You Right In The Face
---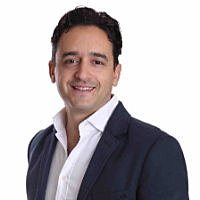 Ron Shamgar
TAMIM Asset Management
In the wonderful world of value investing, we sometimes come across businesses with incredible economics. As we dig further and read through the financial reports of these companies, we sometimes feel as if value emerges from the pages and smacks us right in the face. In this article we will explain one such opportunity in the TBF Fund. This company is a global leader in digital classifieds yet not many investors have heard of it. Find out why.
Business Summary
The Mitula Group (MUA) is a technology company that owns and operates over 100 vertical search websites in over 50 countries across the classifieds fields of property, cars, jobs and fashion. It operates the brands of Mitula, Nestoria, Nuroa, Fashiola and DotProperty. MUA is the third largest vertical search aggregator in the world. Its two largest competitors, Indeed and Trovit, were recently acquired by large Japanese conglomerates.
MUA is akin to the Webjet model, but instead of aggregating flights it aggregates global listings for Jobs, Cars and Homes. In the March 2017 Quarter alone, MUA had over 205M unique visits, over 250M listings and generated 313M click outs to its customers. Just to be clear the "M" stands for Millions. These Clients are online classified portals and they pay MUA for the traffic they receive from it on a cost per click (CPC) basis. CPC is circa 55% of revenues.
In addition MUA generates 30% of its revenue from Google AdSense (those little Google ads at the bottom of a website). 70% of MUA visitors arrive to its network of websites through organic search results on Google. Unlike Google Adwords, Google does not generate any revenue from users clicking on organic search results. Therefore MUA is an important partner, as its portals provide a second chance of clipping the ticket for Google through sharing Adsense revenue with MUA. 
More recently MUA identified the opportunity to move beyond the sale of clicks by offering transaction-based products and advertising across its portals. This strategy has focused MUA on maximizing the value captured from each visit (yield per visit) rather than just driving traffic to its sites. For example, its latest acquisition of Fashiola, a transaction based fashion eCommerce vertical, aggregates thousands of online fashion websites, drives traffic to those sites and receives a commission of any purchase made. This vertical should contribute $4M revenue in 2017 and should see significant growth in 2018.
Impressive Financials
MUA reported a strong set of CY2016 results. Revenue was up 36% to $28M. EBITDA (adjusted for one off costs) grew 33% to $12.7M. NPAT grew 215% to $8.2M. EPS was up 165% to 3.62 cents. Cash conversion was strong converting to 86% of adjusted EBITDA. The company finished the period with $20.5M cash and no debt. Management reaffirmed CY2017 guidance with revenue of $38-$41M and EBITDA of $17-19M.
MUA demonstrates excellent characteristics of a high growth business generating strong returns on equity and excellent free cash generation, with a pristine balance sheet and a strong pipeline of organic and M&A growth opportunities. Based on CY2018 estimates MUA trades on an 11x PE multiple. MUA is expected to generate 30% growth in EPS over CY2018 and CY2019. As a comparison, Webjet (WEB), Realestate.com (REA), Carsales (CAR) and Seek (SEK) trade on an average PE multiple of 28x, yet MUA growth rates are much higher.
The Network Effect
Generally, successful classifieds businesses generate incredible economics due to the competitive moat they build through the Network Effect. As a classifieds business generates more listings or content on its site, it attracts more relevant visitors. The more visitors to its sites, the more advertisers are willing to pay for listings and this creates a virtuous cycle that leads to pricing power and high incremental margins.
MUA's core competency is its ability to optimize search engine results based on users specific queries. Even though MUA does not generate original content, it does enjoy the same Network Effect economics. The more traffic or leads MUA directs to its clients, the more they get "addicted" and rely on it for their own growth ambitions and budgets. In fact, MUA has shown that in some countries it provides the highest source of traffic to the leading online classifieds players.  
This metric is very important as MUA is looking to increase the CPC rate it currently generates in emerging countries such as Latin America or South East Asia. As part of its growth strategy it is targeting specific regions where it is more profitable to compete direct with its clients rather than send them traffic and leads. This strategy so far has been successful with the acquisition of DotProperty in South East Asia last year, growing revenues 70% in Q1 CY2017.
Unlimited Growth Potential
The global online classifieds market is worth over $24 Billion with Paid search advertising estimated at over $60 Billion. In addition the global ecommerce market is estimated at $2.5 Trillion. Considering the global footprint of MUA and the relatively small share of an enormous and expanding opportunity, we believe MUA can continue to grow at high rates for the foreseeable future.
The Management team and board own circa 50% of the company and are highly motivated to grow the business into a Billion dollar company. Over the last 5 years MUA has delivered unbelievable growth numbers. From 2012 to 2016 MUA grew revenue at 35% compounded pa with EBITDA over the same period growing at almost 90% pa. The company has guided to continued growth with significant reinvestment for the future.
A key metric for investors to watch is "Yield per Visit". As of Q1 CY2017 the yield per visit has gone up by 22% from last year to 4 cents. MUA is on track to generate over 950M unique visits to its websites this year. For every additional 1 cent yield per visit, the company generates just under $10M in incremental revenue at 50% EBITDA margins. Therefore if current growth rates of yield per visit continue, the company can generate an incremental $60M of revenue and $30M in EBITDA in the next 4 years. Based on market multiples, the company should then be worth in excess of a Billion dollars. The current market cap of MUA is $190M.
Summary
MUA has been a core holding in the TBF Fund since its IPO just under 2 years ago. The stock listed at 75 cents and since then has traded between 80 cents to $1.20. Over that time the earnings of the company have finally caught up, and we now believe the current valuation of the business is the most compelling it has ever been. Based on analyst estimates MUA should report EPS of 6 cents this year growing to 8 cents in 2018 and 10 cents in 2019. The stock last traded at 92 cents.
MUA's larger capitalized peers are trading on 25-35x multiples. To be conservative we apply a discount to its listed peers multiples and value MUA at $1.60 based on CY2018 earnings forecasts. We expect investors to gradually understand the business better as the company builds on its impressive track record of earnings growth as a listed company. Over time investors will gain confidence and re rate the stock to a more appropriate multiple such a high quality business deserves.
---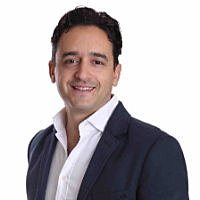 Head of Australian Equities
TAMIM Asset Management
Head of Australian Equities for TAMIM Asset Management. Previously Founder & Portfolio Manager of the TBF Small Cap Value Growth Fund. Ron has responsibility for research, company analysis, portfolio construction for the TAMIM All Cap Portfolios.