Why Web 3.0 is a threat and opportunity for portfolios
---
Most investors are no doubt aware of the impact of Web 1.0 (the birth of the internet delivering things like websites) and Web 2.0 – which gave us the likes of blogs and social media – have had on our lives and investment portfolios.
But fewer investors may be aware that the internet is entering a third generation, Web 3.0, that will have a similar revolutionary impact on society and business, and therefore investments, as did the first two iterations of the web.
Web 3.0 will create both disruption and opportunity, and it is important as investors we are on the right side of it and understand it.
Bitcoin and the origins of Web 3.0
In 2008, a paper was released by an unknown person, Satoshi Nakamoto, titled "Bitcoin: A Peer-to-Peer Electronic Cash System".
Bitcoin was described as a "natively digital asset" that could be created and transacted "without a trusted third party". The elegant design is regarded as one of the greatest breakthroughs in modern computing.
Since then, there has been an explosion of experimentation in this field. Some have tweaked and improved on Bitcoin, whilst others have built out new protocols that change the value proposition of the technology all together.
Ethereum is one such protocol built that allows developers more flexibility in building applications that could run on top of these decentralised networks.
This group of technologies and applications have been coined Web 3.0.
So what is Web 3.0?
Technology breakthroughs are remembered not for 'what' the technology is but for what the technology 'enables'.
The internet is just a network of computers; the printing press is just a machine that transfers text to paper. But both these technologies have had profound effects on our lives.
Web 3.0, similarly, is just a technology that allows a distributed network of computers to agree on the state of a database which allows applications to run peer-to-peer without third party oversight.
The impact of Web 3.0
Web 3.0 will permeate all facets of life and business, including:
Money: Web 3.0 separates money from Governments. Bitcoin creates a digitally improved version of gold and the scarcest form of money we have.
Banking: Web 3.0 will revolutionise financial services. Rather than joining a bank, in Web 3.0 you are the bank. You can access a global suite of financial products by allowing those services to interact directly with your digital wallet.
Asset Management: Assets will move to digital coins that represent equity. Compliance will be built in, reducing costs in administration, custody and the need for oversight substantially.
Cloud: We are seeing the emergence of new cloud infrastructure that has the potential to compete with the Mega Caps of today like Amazon and Google. Filecoin, a Web 3.0 protocol, is creating the 'AirBNB of cloud' allowing anyone to join the network with the aim of creating a cheaper and faster cloud offering.
Micropayments: We will see artists and journalists being paid in real time with any royalties programmatically flowing back to the digital wallets that the contracts define. It will replace the need for intermediaries to solve this problem and means artists earn more.
Much much more: Web 3.0 is an infrastructure change, and like the internet it will permeate into almost all industries from gaming to supply chains.
Web 3.0 and investment portfolios
For investors, the impact of Web 3.0 will be profound.
Web 3.0 carries value (digital assets) over the internet and therefore the types of investable assets stemming from Web 3.0 will be vast, including money, to fixed income, to collectibles, to equities and even assets that are hard to define yet. Web 3.0 will overtime creep into all facets of an overall asset allocation.
Web 3.0 will offer unique and new value propositions, which will drive adoption. Ultimately, this adoption could be at the expense of some of the companies we use and invest in today.
Ignoring Web 3.0 increases risks by potentially being over exposed to companies that will be disrupted. To understand the risks in our portfolio's today we must understand the innovation of tomorrow
At Holon, we spend a lot of time focused on Web 3.0 innovation to understand these risks and we believe other asset managers should be doing the same.
These topics are complex, and we will be going into further detail about each in the Web 3.0 series simply follow us to keep across the innovations and developments in Web 3.0.
........
Holon Global Investments Limited ACN 129 237 592 (Holon). All content is original and has been researched and produced by Holon unless otherwise stated. No part of Holon's original content may be reproduced in any form, or referred to in any other publication, without the express written permission of Holon. The content is available for informational purposes only and is subject to change without notice. All statements made regarding companies or securities or other financial information on this site or any sites relating to Holon are strictly beliefs and points of view held by Holon or the third party making such statements and are not endorsements by Holon of any company or security or recommendations by Holon to buy, sell or hold any security. We will not accept liability for any loss or damage, including without limitation to, any loss of profit, which may arise directly or indirectly from the use of or reliance on such information. You should seek independent financial advice prior to acquiring a financial product. All securities and financial products or instruments transactions involve risks. Please remember that past performance results are not necessarily indicative of future results. The information in this document may be accessed worldwide however it is not directed at residents in any country or jurisdiction where such distribution or use would be contrary to local law or regulation.
---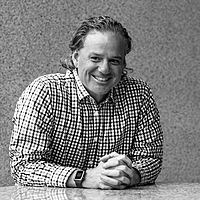 Managing Director, Portfolio Manager
Holon Global Investments
A founder of Holon Global Investments, Heath is a global equities portfolio manager applying a qualitative focus to investing in businesses to take advantage of global digital innovation.
Expertise