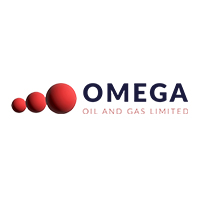 Listed Company
Omega Oil and Gas Limited (ASX OMA)
Omega Oil & Gas (OMA) listed on the ASX in October 2022 and owns 100% of Cypress Petroleum, which owns 100% of ATP 2037, ATP 2038 and PL 17. Omega Oil & Gas's vision is to become a leader in supporting Australia's future energy demands by realising value in Australia's immense gas assets.
---
Frequently
Asked Questions
Featuring answers to some of the most frequent questions asked by investors about Omega Oil and Gas Limited
Who is the CEO of Omega Oil & Gas?
Lauren Bennett is the CEO. 
Lauren is a management professional with experience across varied industries including oil and gas, mining and resources, healthcare, telecommunications, and large-scale infrastructure. Lauren has held key technical and commercial roles in private companies and government agencies, as well as companies listed on the ASX and the Paris Stock Exchange, including Senex Energy, Air Liquide Healthcare, ANLEC R&D, Worley Parsons and TfNSW.
Covering
Omega Oil and Gas Limited
---