10 global ETFs for alternate market exposures
---
In the space of a month, the MSCI World Index (in USD) had been sold-off by over 30%. The modern world is experiencing an unprecedented systematic shutdown of borders and businesses, suppressing the outlook of future economic global growth. Confidence has been diminished and uncertainty remains high as the world awaits a return to normality. 
It is, however, certain that the bottom of the market cycle will be unknown until it has come and gone. Dollar-cost averaging is one strategy at this time to buy into the market whilst reducing the risk of further sudden falls in asset prices. 

An alternative strategy is investing in factor-based ETFs, also known as Smart Beta ETFs, to gain a tilted exposure to the global equity market. Whilst traditional ETFs track a market-cap weighted index, a factor-based ETF applies a rules-based investing approach. 
The factor-based ETFs explored in this report are aimed at providing a defensive tilt to long global equities. These factors include companies that are included into a portfolio due to high quality scores based on key fundamental factors, minimum volatility strategies that aim to decrease less than the broad market during downturns and strategies that incorporate multiple-factors to reduce intra-portfolio correlation. 

Each ETF offers the ability to stay invested through various market conditions.
In the following report, we provide a short summary of ten ETFs under our coverage. You can access the report in full below. 
---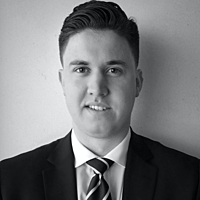 ETF/LIC Specialist
Bell Potter Securities
Will provides comprehensive coverage of the ETF and LIC sectors, producing a range of highly regarded reports covering investment fundamentals, asset class structure and cost, and the role of managed investments in portfolios.
Expertise