12 outstanding investment books
---
Over the years I've read a lot of books on investing, many of which are on, or by, the great investors. I'm constantly revisiting these books as they provide a different context to investment environments, in addition to assisting me to better understand investing and human biases.  The following books are my Top 12.  They cover many of the great investors, the psychology of markets and they provide a glimpse into financial history.  I have included a brief description of each below.  It wasn't easy coming up with the Top 12 as there are plenty of other great books.  As the Investment Masters advise .. keep reading!
1) The Intelligent Investor - Benjamin Graham
The world's greatest investor Warren Buffett wrote "By far the best book on investment ever written".  This book belongs on every investor's bookshelf.  Ben Graham was recognised as the 'Dean of Value Investing'.  This book covers the key concepts of Margin of Safety and Mr Market.  Mr. Buffett stated "Chapters 8 and 20 have been the bedrock of my investing activities for more than 60 years, I suggest that all investors read those chapters and reread them every time the market has been especially strong or weak."
2) Margin of Safety - Seth Klarman
Mr Klarman runs Baupost Group, one of the world's most successful hedge funds.  Timeless reading, Mr Klarman says he "wrote the book for the average person".  While now out of print, this book provides great insights into the psychological aspects of investing, financial history, the inefficiency of markets and where to look for opportunities.  Recommended by Warren Buffett, Bill Ackman, Joel Greenblatt, David Einhorn and Frank Martin.
3) The Mind of Wall Street - Leon Levy
In my view, one of the greatest minds of Wall Street, the late Leon Levy's book is his story of his life in the markets.  Mr Levy was the founder of Oppenheimer Funds and started the hedge fund Odyssey Partners.   With amazing insight Mr Levy's book written in 2002 forewarned of the coming financial crisis, the implications of the removal in 1999 of the Glass-Steagall Act of 1933 and the lessons of Hyman Minsky and 'Too big to Fail'. He outlined his prescient views on what would be the forthcoming troubles of the euro currency. The book mixes psychology with market intelligence.  On Bruce Berkowitz's recommended reading list.  One of my favourite books.
4) The Essays of Warren Buffett
Warren Buffett is the greatest investor of the 20th century and he shares his wisdom through his annual Berkshire letters.  This book collates the letters into various themes providing practical and sensible lessons for investors.  The more investing books I have read the more I have come to realise that Mr. Buffett and Mr. Munger, together, really did work out the secrets to successful investing and business.  Mr Buffett's ability to distill his thoughts and his generosity to share them is a gift to investors.  I am always revisiting this book for it's timeless wisdom.  Recommended by Bruce Berkowitz, Seth Klarman and Mohnish Pabrai.  A must read.
5) Poor Charlie's Almanack
Poor Charlie's Almanack provides a marvellous insight into the mind of one of the world's greatest investors.  Covering the multitude of mental models used by Charlie Munger in his assessment of investments.  More a coffee table book format, this book contains endless wisdom that you will keep coming back to.  Rated as the best book ever read by Mohnish Pabrai.  On Bruce Berkowitz's recommended reading list.
6) The Most Important Thing - Howard Marks
Howard Marks is the founder of the hugely successful Oaktree Capital Management.  This book sets forth his investment philosophy with each chapter covering the various "important things" such as value, risk, and investor psychology.  Simple to read, this book will help formulate the mindset to be a successful investor.   Recommended by Warren Buffett, Seth Klarman, Joel Greenblatt and Chris Davis.
7) The Little Book of Value Investing - Christopher Browne
Christopher Browne started at his father's firm Tweedy Browne in 1969.  This great little book is an easy read, laying out the basics of value investing in a simple and engaging manner.  The book covers the topics of what to buy, where to look and how to analyse companies through Mr Browne's checklist.  Recommended by Charles Royce, Marty Whitman and Bruce Greenwald.  Another one of my favourite books.
8) The Outsiders - William Thorndike
The Ousiders is an exploration of 8 great American CEO's who built substantial value in their business such as John Malone, Henry Singleton and Katherine Graham.  The book sets out the common characteristics of great leaders with particular emphasis on capital allocation.  For the investor, the book provides a guide to identifying and finding company's that may be compounding machines.  I've bought this book for numerous CEO's over the years.  Outsiders was #1 on Warren Buffett's recommended reading list in 2012.
9) Fooled By Randomness - Nassim Nicholas Taleb
A great book on understanding the role of luck and skill in investing.  Howard Marks of Oaktree cited 'Fooled by Randomness' as one of the most important books in shaping his thinking.  This book will change the way you think about investing, probabilities, risk and the inherent uncertainty in the investing process.  Like Taleb's other excellent books, Antifragile and Black Swan, not an easy read, but well worth the effort. 
10) The Davis Dynasty - John Rothchild
A fantastic book covering the history of one of Wall Street's greatest families, the Davis Family.    Providing a vivid account of the financial markets in which they operated and the investment philosophy that enabled them to successfully traverse a multitude of market environments.  This story of the Davis family enlightens readers to the trends, manias and follies through the last century and will better prepare them for a repeat of history.  Recommended by Mohnish Pabrai and Peter Bernstein.
11) A Decade of Delusions - Frank Martin
A Decade of Delusions contains the annual partner letters from Frank Martin of Martin Capital Management.  The letters focus on the periods before and after the tech bubble in 2000 and before and after the Financial Crisis of 2008 and 2009.  The comprehensive letters cover financial history, the psychology of investors and provide a real time commentary through two fascinating investment eras from the desktop of a great investor.  Mr Martin set out the roadmap for what would become the tech crash and the greatest financial collapse since the great depression.  A truly remarkable mind and a brilliant writer.  This book is unequivocal evidence against the notion that no-one saw the Financial Crisis coming.  Recommended by Warren Buffett and Seth Klarman.
12) Seeking Wisdom: From Darwin to Munger - Peter Bevelin
Seeking Wisdom from Darwin to Munger takes a tour of the evolution of man and wisdom.  The book focuses on how our thoughts are influenced, why we make misjudgements and tools to improve our thinking.   The book covers biology, psychology, neuroscience, physics and mathematics and combines a collection of wisdom from Darwin, Einstein and Feynman to Munger and Buffett.  The book will appeal to investors looking to broaden their knowledge and thinking when it comes to investing.   A Tour de Force.
These are merely some of the books also recommended by many of the Investment Masters, there are dozens more on my bookshelf. Thousands of books exist out there, each with their own piece of wisdom. So let's get reading! Which books are on your recommended list for 2019?
---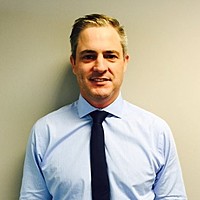 Managing Director
MA Financial Group
John runs MA Financial Group's listed equities funds business. He has over 20 years' experience at both UBS and Moelis advising institution investors and hedge funds. John is the author of Mastersinvest.com.
Expertise