In our weekly FX video I discuss what China's flurry of data means for iron ore prices and the Australian dollar. I look at the impact of the banks' mortgage rate rises on pricing for the RBA cash rate. Overseas the focus has been on the ECB decision, which could impact on other central banks' outlooks, including in the US, Japan, New Zealand and Australia. I suggest a potential trading range for AUD/USD short term and note the changing risks over Q4.
---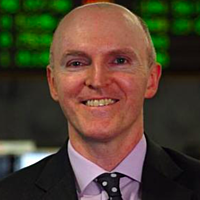 Senior Currency Strategist
Westpac Bank
Sean Callow is Westpac Bank's Senior Currency Strategist, based in Sydney. Sean focuses on the Australian dollar and other G10 and Asian currencies. He has worked in strategy and economics roles in New York, London, Singapore and Melbourne.
Expertise