in this week's brief video, I discuss the role of local data and JPY in driving AUD/USD to highs since last July. I update pricing for another RBA rate cut but add a note of caution in observing the decisions in Ottawa and Singapore. I also suggest a trading range for the Aussie near term.
---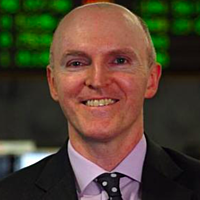 Senior Currency Strategist
Westpac Bank
Sean Callow is Westpac Bank's Senior Currency Strategist, based in Sydney. Sean focuses on the Australian dollar and other G10 and Asian currencies. He has worked in strategy and economics roles in New York, London, Singapore and Melbourne.
Expertise