4 small caps we like in this market
---
The next six weeks will likely see market volatility around the execution of the trade war ceasefire, the prospect of a Brexit deal being derived and the US Q3 reporting season. 
You might also add events in Hong Kong and the lingering angst around the short term liquidity of the US banking system. Locally you should include a confusing economic picture to your deliberations. The September NAB Business Survey showed an improvement in employment intentions, profitability and trading suggesting a bottoming process might just be beginning to play out. 
Offsetting this, the Westpac Melbourne Institute Index of Consumer Sentiment for September fell to its lowest level in four years illustrative of a languid consumer. Thankfully equities have passed their seasonal low point then! 
The oft referred to risk curve (cash rates-bond yields-stock yields) will continue to compress as investors maintain their crazed appetite for yield wherever it might be found. Equities, globally, fit the bill here and their strong performance versus bonds in 2019 appears set to continue. 
Eley Griffiths Group maintains that equities are not excessively expensive versus historical averages and certainly not when compared to 10-year notes. Equity risk premiums underwrite this notion. 
4 small caps we like in this market
We have built a position in Vocus Group, confident that the pieces for an operational turnaround are gradually being put in place. Its result in August met expectations and guidance was reiterated. The key network services division is performing strongly and managing customer churn deftly. The NZ operations are doing well and have significant opportunities in front of them. Its retail business is enjoying mixed fortunes of late and a decision around its future will be important to the success of the group's turnaround strategy. Management continue to impress us and CEO Kevin Russell brings a solid 'telecoms' wrap sheet to the business.
A position in Capricorn Metals was initiated during the quarter. The company is a gold mining aspirant, sittng with the Karlawinda gold project (pot 90k-100k oz operation) in the Pilbara region of WA. A stalled FID process was reactivated with the appointment of highly regarded Executive Chairman, Mark Clark, and a team of rated operational types.
Substantial change occurred on the share register with a $65m equity raising in August affording a small group of professional investors (EGG included) the chance to secure a shareholding, Opportunities to invest alongside one of the best stewards of capital in the Australian gold space are few and far between. We suspect the development, commissioning and cash generation from Karlawinda will be the first step in an unfolding Capricorn story.
Patience is being rewarded for our investment in Brisbane based auto dealer, AP Eagers. Our thesis centred around investing in an asset rich, well managed business stuck in an cyclical funk, with a highly addititive transformational acquisition secured.
Global car sales have been under pressure for a considerable period of time. In fact, the local industry has just recorded its 19th consecutive month of declining sales. Despite this the company posted a pleasing result and was able to reset its cost base and bring pressure to bear on OEM's sales hurdles. Eagers announced a merger with serial underperformer and competitor, Automotive Holdings. 
By combining the two groups at the bottom of the cycle, Eagers will derive significant revenue and cost synergies, increase auto finance penetration, consolidate sites and release capital employed. They will also have the opportunity to free the group of a weighty albatross-a refrigerated transport and logistics business. Eagers banked ~ $116.5m, proceeds from recent property sales and further such monetisation's cannot be ruled out.
The mortgage broking industry has been to the brink and back since the Royal Commission of late 2018, where the industry was made an example of and the basis of the business model called into question. This coincided with depressed house prices and falling lodgement volumes. A surprise coalition win in May, a tempering in borrowing constraints from APRA and the prospect of lower interest rates aligned, heralding the likely bottom of the housing market. 
Around this time we established a shareholding in mortgage broker/aggregator, Australian Finance Group or AFG. Recovering from the lows, AFG opportunely bid for aggregator, Connective. If successful, the group will speak for 40% of the mortgage market with opportunities to drive securitisation volumes through the two networks. AFG's lending volumes rebound 11% in the September quarter, setting the scene for an improved FY20. 
Access Australia's most compelling companies
Eley Griffiths Group is a specialist at focusing on small and emerging companies in Australia. Their investment process and team have delivered consistent outperformance through all market conditions for 15 years. To find out more, click the 'contact' button below.
---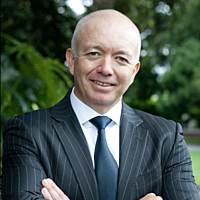 Principal and Portfolio Manager
Eley Griffiths Group
Ben Griffiths is the managing director and a senior portfolio manager at Eley Griffiths Group and has over 30 years of financial markets experience. He Co-founded Eley Griffiths Group in 2002 with Brian Eley following a successful career as joint...
Expertise