5 questions for investing today
---
When you get a massive dislocation like we are seeing through COVID-19, it is all about risk management. That is the key issue. And the team at Firetrail Investments quickly responded by assessing risk in three ways.
Firstly, what can we learn from history? We assess the COVID-19 dislocation versus history. How different or similar was it to the GFC, the '87 crash, the NASDAQ meltdown? What were the similarities? Clearly all of those had significant balance sheet stress, increased volatility and too many experts, too much information and data, and not a lot of confirmation of facts.
The differences this time is we believe company's management are much better prepared because the GFC was only 12 years ago. But the big issue is the world has never experienced 60% of all listed companies seeing their revenue fall by at least 50%. And when we go back to early March, companies didn't know whether this was going to last a week, a month or even a year, and even where we are today, it still could last a lot longer than expected. So the first thing was, what can we learn from history?
The second one is how is each company and the portfolio overall positioned for a worsening of the virus? And the subsequent negative implications to global GDP? To help us ascertain that, we created a COVID-19 risk beta for each stock to really assess how exposed each company and the fund that your clients invest in was exposed to COVID-19. And that gave us a very important base in early to mid-February to work from there.
But the third, and probably the most important is we assessed each and every company in the portfolio and got the Analysts' team to ask five very important questions.
Five questions for investing today
1. How exposed is the company to COVID-19?
And particularly if we get to a worst-case scenario, what does their balance sheet look like? Do they need to roll over debt? Are they strong enough to withstand this worst-case scenario? Do they need to raise equity? And if so, how much?
2. How long can a company survive under a lockdown scenario?
The GCC, which we call it, the Global Corona Crisis, is very different to the GFC. The GCC is all about cashflow and liquidity. Does the company have enough or have sufficient liquidity to withstand limited or no revenue for 12 months or more?
3. What industry changes are expected as a result of COVID-19?
From a risk management, but also from an opportunity standpoint. In our view, we are not going to go back to 2019 or 2018 any time soon. Who are going to be the losers, but also who are going to be the winners from these changes? Clearly travel, shopping, office work, commuting, these will all change. Who are going to be the winners out of this?
4. What are potential knock-on effects from government intervention or capital raisings?
We really wanted to stay clear of any company that was only going to survive with continued government backing. Similarly, we wanted to understand recapitalisation opportunities. What are the companies that will jump early and recapitalise their balance sheet? One key similarity from the GFC we noticed was company management; he or she who raised early, hard, and raised enough really came out of the GFC much, much better.
5. What is in the price?
Finally, and probably the most important point, is what is it already in the share price? We have received a lot of heat in March from some clients and a few consultants because we were buying more Qantas and we participated in the recapitalisation of Flight Centre. And the question was, surely both of these companies are at the pointy end of COIVD-19. Well, yes, they absolutely are. But the simple question was, was it already priced in? And the work that we did made us incredibly confident that it was already priced in. The market had assumed low or no revenue for these two companies forever, effectively capitalising a worst-case scenario. We were heavy buyers of Qantas at around $2.40 mid-March, and we also had participated in the Flight Centre recapitalisation at $7.20. These companies are trading, at the time of writing, at $3.50 and $10.50 respectively. At the end of the day, the price does matter.
Once we have assessed the current portfolio and the risks there, the second step is all about the opportunity COVID-19 can present. 
As an investor, COVID-19 to us is a one in a 10-year opportunity; a huge opportunity to add value for our clients.
Two opportunities brought by COVID-19
Afterpay (ASX:APT) is a company that we do know well. It's a great stock which we increased our position in March, believe it or not, at $13 a share. That company is trading at $40 odd dollars at the time of writing. One of the key things that we watch is its customer additions: what are the new customers coming onto the Afterpay platform? And one of the metrics we watch there is app downloads across the Apple and Google stores. During April and into May, what we are seeing is that Afterpay is significantly beating its peers, Klarna and Affirm in the US app download. It is worth touching on where APT is different to other consumer credit exposures. Unlike a credit card, that you can extend your borrowing to your max of your card limit, Afterpay can control on a purchase by purchase basis when they allow a customer to get credit from them. They have a great risk modelling engine and AI analytics and that allows them to control their customer risks in real time. In addition, the recent 5% investment in APT from Chinese giant Tencent has given us validation that it is a real opportunity, and we're quite happy to add to.
Aristocrat (ASX:ALL) is the number two global slot machine designer and manufacturer. It was a new position for Firetrail, which we bought mid-March at around $18.30. There are two key reasons why we added the stock to the portfolio.
The first and main one, is that there's a huge opportunity for Aristocrat to gain further share in the US land-based gaming market right now. Shutdowns have had an impact on casinos, and as they restart their operations and get back on their feet, they want to find the top grossing games to maximise their revenue. And that's what Aristocrat produces.
The second one is the industry structure. Aristocrat's two main competitors are IGT and Sci Games. They were highly leveraged going into COVID-19 and that suddenly increased. Now their ability to spend the same amount of money on research and development, we think, will be significantly constrained, adding to the opportunity for Aristocrat. And finally, as we think about with all of our long positions, valuation is key. We've been watching Aristocrat for a while and were finally able to get the entry point that we wanted.
These are just two of the names there on the long side where COVID-19 has really thrown up a few opportunities and there has been a number of opportunities in the market that have been created.
This wire is an extract of Firetrail's webinar "It's a stock pickers market! Generating alpha through long & short opportunities"
Every company is different. So is every investment opportunity.
Fundamental analysis is the best way to capture all the different opportunities available in the market through time. To find out more about what's on Firetrail's radar, click the 'CONTACT' button below.
........
Firetrail Investments Pty Limited ABN 98 622 377 913 ('Firetrail'), Corporate Authorised Representative (No. 1261372) of Pinnacle Investment Management Limited ABN 66 109 659 109 AFSL 322140. Any opinions or forecasts reflect the judgment and assumptions of Firetrail and its representatives on the basis of information at the date of publication and may later change without notice. Any projections contained in this article are estimates only and may not be realised in the future. The information is not intended as a securities recommendation or statement of opinion intended to influence a person or persons in making a decision in relation to investment. This communication is for general information only. It has been prepared without taking account of any person's objectives, financial situation or needs. Any persons relying on this information should obtain professional advice relevant to their particular circumstances, needs and investment objectives. Past performance is not a reliable indicator of future performance. Interests in the Firetrail Absolute Return Fund (ARSN 624 135 879) and Firetrail Australian High Conviction Fund (ARSN 624 136 045) ('Funds') are issued by Pinnacle Fund Services Limited ABN 29 082 494 362 AFSL 238371. Pinnacle Fund Services Limited is not licensed to provide financial product advice. A copy of the most recent Product Disclosure Statement ('PDS') of the Funds can be located at www.firetrailinvest.com You should consider the current PDS in its entirety and consult your financial adviser before making an investment decision. Pinnacle Fund Services Limited and Firetrail believe the information contained in this communication is reliable, however its accuracy, reliability or completeness is not guaranteed and persons relying on this information do so at their own risk. Subject to any liability which cannot be excluded under the relevant laws, Firetrail and Pinnacle Fund Services Limited disclaim all liability to any person relying on the information contained in this communication in respect of any loss or damage (including consequential loss or damage), however caused, which may be suffered or arise directly or indirectly in respect of such information.
---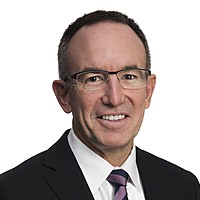 Portfolio Manager
Firetrail Investments
Managing Director at Firetrail Investments as well as Portfolio Manager for the Firetrail High Conviction Fund and the Firetrail Absolute Return Fund. 34+ years' experience investing in equity markets.
Expertise