5 stocks with a tailwind - but do they pass the test?
---
Growth in the Australian economy in recent years has been primarily driven by the non-mining sectors. A key contributor to this growth has been the tourism sector, which is now Australia's second largest export earner after iron ore. Here we review the small caps in this sector. 
A thematic with a tailwind
Tourism has been growing strongly in recent years on the back of growth in overseas visitors. At the end of 2011, there were 5.8m arrivals (on an annual basis). Today, this has increased to over 9m visitors, with recent trends still strong. This growth has been led by Chinese visitors.
Economically, a very interesting attribute of the tourism sector for investors is its countercyclical nature. Australia's economy enjoys a significant relief valve in the form of a freely floating currency. In the event of an extreme negative economic shock or downturn, one would expect the Australian dollar to fall materially.
A dramatically weaker currency makes overseas holidays prohibitively expensive, so Australians' travel-spend shifts to domestic endeavours; while Australian holidays become relatively much cheaper for foreigners. Indeed, a component of the 50%+ growth in arrivals over the past seven years clearly relates to the decline in our local currency.
From a portfolio perspective, we like to be exposed to sectors with:
strong tailwinds,
good long-term fundamentals, and
that bring valuable economic differentiation.
Tourism fits the bill.
Given the importance and size of this sector, there are surprisingly few tourism related names on the ASX. Below is a summary of the key listed tourism companies in our small-cap (sub $500m market cap) universe, and our investment view on each.
Reef Casino Trust (RCT): Market cap $154m
RCT owns the Cairns casino in North Queensland. The trust has been a steady performer over the years and pays out 100% of distributable earnings (unfranked). 2018 is shaping up to be a stronger year as Chinese flights return to Cairns. After the first 4 months of 2018, total rental paid to the trust is up 19% on last year. The jump in revenue may seem unusual for a property trust, but the rental received by the trust is related to the revenue generated by the Casino operator.
RCT is exposed to significant single property risk. The risks associated with this property have been clearly evident in recent years where profitability has been impacted by the number of flights in Cairns and the competitors expanding their poker machine footprint.
While the dividend is strong, the upside earnings growth appears limited and the risks too pervasive to hold a position.
Apollo Tourism and Leisure (ATL): Market Cap $276m
Established in 1985, Apollo is an Australian multinational, vertically integrated manufacturer, rental fleet operator, wholesaler and retailer of a broad range of RVs, including motorhomes, campervans and caravans.
Since listing in 2016, ATL has made a significant acquisition of rental fleet operator in Canada, multiple retailers in Australia, and more recently a UK-based rental fleet operator.
Financially, the company has met forecasts and the share price has risen from a listing price of $1 to $1.50. While the share price has risen 50%, forward EPS has also risen 50% justifying the price move.
Yet, ATL still trades at a steep discount to its closest peer, Tourism Holdings(THL). ATL trades on an FY19 PE of 12x, versus 18x for THL. Operationally, we like the global nature of their rental business providing exposure to a diversity of geographies.
We continue to see upside for ATL and hold it as a core position in the DMXCP portfolio.
Sealink (SLK): Market Cap $431m
SLK is one of Australia's premier tourism and transport operators - an established diversified business with operations in key tourism markets under the well-recognised brands "SeaLink" and "Captain Cook Cruises".  
Since listing in 2013, the company has expanded into new operating geographies by acquisition, reducing their reliance on the Kangaroo Island service for earnings.
These quality assets have been recognised by an unnamed acquirer who were looking to buy SLK at $4.75 per share (current price $4.40). The SLK board rejected the offer on the basis that it undervalued the company.
Given the strong alignment of key directors, we see the rejection of the offer as a positive. If business conditions were deteriorating and headwinds emerging, you would suspect the company would have taken up the offer. Given they rejected it at that level, it suggests they see further value.
We think the first offer is unlikely to be the last given the quality of the assets. DMXCP holds a position in SLK.
Elanor Investors (ENN): Market Cap $190m
Elanor Investors (ENN) owns and/or manages a number of hotels and tourism assets including the Featherdale Wildlife Park and the Cradle Mountain Lodge. Approximately 50% of their owned assets are tourism related, providing good exposure to tourism demand.
With a share price of $2.00 and asset backing of approximately $1.85, our attraction to ENN is the small premium being paid for its fund management business. In the last 12 months, ENN have nearly doubled FUM to $1.25 billion. ENN will continue to be a core position while it is growing its FUM at such a fast rate.
Experience Co (EXP): Market Cap $359m
Experience Co started out their listed life as Skydive the Beach, a skydiving operation with drop sites around Australia.
Recently, they have diversified their operations with acquisitions in Northern Queensland. These include white water rafting, coral reef trips, Island Day Trips, Hot Air Ballooning, Rain Forest Tours, and Canyoning.
The company has changed its name to better reflect the diversity of operations and its ambition to "capture a significant proportion of the domestic and international adventure tourism market in Australia, New Zealand and beyond".
The company has delivered strong eps growth despite significant share issuance; however, the company is not without risks. The tropical cyclone season in 2018 has highlighted their dependence on the weather to maintain profitablity. There have also unfortunately been fatalities in their sky-diving operations in NZ and North Queensland over the last 12 months, but to date this has not impacted operations.
We want to see evidence the acquisitions made in FY17 perform to expectations and that the sky-diving operations can show some operating leverage going forward (which we felt was lacking in 1H18). We will keep EXP on our watchlist.
Three more on the NZ market
New Zealand is experiencing the same tail-winds in tourism as Australia. For those that wish to investigate further, other names in the small cap space include: -
Tourism Holding (THL.NZ). Primarily a motorhome rental operation with some other tourism activities
Millennium & Copthorne Hotels NZ (MCK.NZ). Primary operations are as a Hotel Owner and Operator with Hotels throughout NZ. Also has a majority investment in a Subdivision Developer. Trading well below NTA with strong revenue growth.
Skyline (trades in the unlisted exchange). Owner/Operator of Gondolas throughout NZ and overseas
---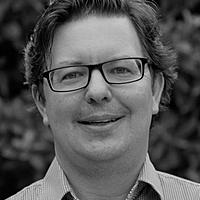 Portfolio Manager
DMX Asset Management
DMX Asset Management Limited is an investment manager focussing on nano and micro-cap value opportunities on the ASX.
Expertise