8 reasons for scarcity and the 1 sector that can fix it
---
Abbott Nutrition, which controls 48% of the US$2.1 billion US infant-formula market, in February recalled three product categories and closed a plant in Michigan after four babies who had consumed its powdered milk became sick with life-threatening bacterial infections even though there was no proven link. By May, the US had a shortage of baby food – as in bare shelves and panic buying.
That such a wealthy country has a shortage of baby food is a symbol for how the world is dogged by scarcity. Supply is snarled for (at least) eight reasons, and the damage is magnified because many are occurring at once.
The first and underlying problem is that supply lines are too precarious. One hiccup in these over-complicated, sprawling and self-organising production networks causes a shortage. Outsourcing and specialisation taken to the nth degree have meant that multinationals don't even know who are their suppliers. Adding to the mess is that an overreliance on China, just-in-time production, minimal inventory practices and high industry concentration reduce the margin of error for supplies.
The second reason for shortages is climate change. Floods, heat waves and droughts mean crops are failing to enjoy the temperate weather needed for good harvests. Climate-change-related blows to food in storage (electricity failures that lead to a loss of cold storage) and damage to transport infrastructure "could significantly decrease availability and increase the cost of 22 highly perishable, nutritious foods such as fruits, vegetables, fish, meat, and dairy," the UN Intergovernmental Panel on Climate Change warned in March. The other side to climate change is that its solutions are naturally hostile to investment in fossil-fuel production, and oil, gas and coal shortages loom when there is no foolproof replacement.
The third reason is a scarcity of labour. Low unemployment means companies are struggling to find enough qualified workers. So firms are forced to cut production. A lack of workers has especially added to shortages when it has manifested as a disruption to transport.
The fourth reason is 'chipageddon', the term for a lack of microchips over the past two years because demand has outstripped global production capacity. The result is a shortage of everything from lightbulbs to cars to medical devices.
A fifth reason for shortages is the tension between China and the West that is impeding trade and investment – Intel CEO Pat Gelsinger in 2021 said Beijing-Washington strains made it hard for chipmakers to expand production.
Another reason for the shortages (especially of microchips) is covid-19. Lockdowns and logistic disruptions especially at ports hammered production and jammed container deliveries by ship and truck at a time when government stimulus boosted demand for goods.
The seventh reason is Russia's attack on Ukraine. Western sanctions to punish Moscow are denying European businesses the Russian oil and gas they need to operate. Blackouts are possible, as are factory closures. The sanctions are blocking the export of the fertiliser that helps farmers worldwide maximise crop output. In Ukraine, the fighting, Russian plundering and sabotage of rural production and Moscow's siege of Black Sea ports are blocking the export of grain staples. Many warn of a global famine. The head of the UN's World Food Programme in May cautioned that hundreds of millions of people are "marching to starvation" in what could rank among the worst humanitarian disasters since World War II.
The last reason given here for the shortages is fear of shortages. The panic-driven hoarding that emptied supermarkets of basic goods at the start of the covid-19 pandemic is reappearing in other forms. The US-based International Food Policy Research Institute said by early April at least 16 countries had banned export amounting to 17% of traded calories to stockpile local supplies.
The shortages behind delays, waste, forgone production and lost sales come with notable economic and political consequences. Most notable are that economic growth will be lower than otherwise and inflation higher – signs of stagflation ahead. The political consequences of shortages and inflation are the protests that litter history, most prominently when hunger is driving the anger.
In a world of shortages, how can businesses and policymakers help? 
Governments are pondering sending in navies to get produce through the Black Sea. So far, too risky. More mundane decisions include that officials can reduce the amount of grain used in biofuels or promote another 'Green Revolution' by encouraging the adoption of 'agritech' to boost crop yields. Business options include proper mapping of their suppliers, 'reshoring' and diversifying sources. Firms can use shorter shipping routes, undertake more frequent stock updates, pre-order and manage inventory levels more prudently. Truth is there are no quick solutions. The age of scarcity will pass but not for a while and not before it has shaken the world.
To be sure, the 'everything shortage' is an exaggeration. 
The worst appears over for shipping disruptions – peak dislocation seems to have been late last year. Same too for chip production, according to car makers, while US retailers are complaining of too much inventory but that's due to a drop in demand.
Supply solutions will take time to appear. What's clear is that governments have a lesser role in solving today's shortages because their conventional economic tools are of little use. By and large, scarcity is a problem that business needs to solve. Babies depend on it.
For the full version of this article and to view sources, please visit the Magellan website

---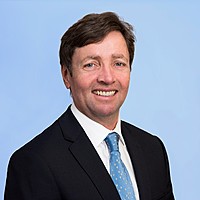 Investment Specialist
Magellan
Michael Collins is an investment specialist at Magellan. Michael has worked as an investment specialist/commentator for money managers in Australia since 2000. Before that, Michael worked for 14 years as a business journalist for mainstream...
Expertise