A dilemma for the Broadspectrum Board
---
On 20 October 2014, the company announced it had received a $1.95 per share indicative, non-binding proposal from Ferrovial.  Then on 22 December, Ferrovial increased its proposal to $2.00 per share. Also included in that announcement was the Board's hardball response:
 "The Board of Transfield Services has considered Ferrovial's proposal with the Company's advisers and has formed the view that the new price of $2.00 per share still does not reflect the underlying value of Transfield Services shares.
That announcement concluded with the following statement: "Transfield Services is not expecting any further engagement with Ferrovial at this stage."
On 7 December 2015, Ferrovial came back with a $1.35 per share proposal with limited conditions.
Fast forward to today (21 January 2016) and BRS has come out with its Target's Statement.  The Board recommends shareholders reject Ferrovial's offer. 
OK, so far so good, they are playing hardball, and advisers are likely working hard behind the scenes to get an higher offer, either from Ferrovial or another company.
This is where things get interesting.
The target statement released today includes a report by an Independent Expert, EY, hired by the Company.  IEs are hired to perform an independent valuation of a company to assist shareholders (not the Board) in assessing the merits of an offer.   They're also useful in bolstering a Board's defensive posture.
EY has opined that the value of Broadspectrum shares is in the range of $1.71 to $1.98 per share.  This is well above Ferrovial's  latest offer,  but below the earlier $2.00 proposal that was rejected by the Board.
In one of today's announcements, MD Graeme Hunt is quoted saying:
"We're stronger now than we were in December 2014 when Ferrovial was prepared to pay $2.00 per share."
Here is where we are perplexed: the Board rejected a $2.00 proposal, the CEO now says the company is stronger than when the $2.00 proposal was rejected, and the independent expert recently hired by the Board values the company today below $2.00. 
So, even the independent expert hired doesn't agree the company is worth more than $1.98 per share.  This must be an interesting dilemma for the BRS Board.
Disclosure: Funds we manage do not own any BRS shares.
---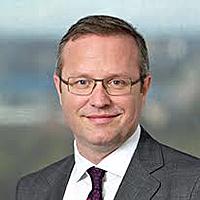 Gabriel is the founder and Managing Director of Sandon Capital Pty Ltd, a boutique investment management and advisory firm. He is the portfolio manager of the Sandon Capital Activist Fund and Sandon Capital Investments Limited. Sandon Capital also...
Expertise