A durable compounder global investors have overlooked
---
Masco Corporation, a recent addition to the Fairlight portfolio, has quietly transformed itself following a near-death experience in the GFC. The company has evolved from a low quality, cyclical business that was dependent on the traditionally volatile US new housing construction into a durable, stable compounder that can deliver high returns on capital. We believe this transformation has been largely unnoticed by the market, the valuation remaining essentially unchanged.
Missteps of a once-great company
While Masco Corporation has endured a tumultuous past decade, it was once firmly placed in the stock market hall of fame. In 2003 the business had just increased its dividend for the 47th consecutive year, earning it a place in the top 10 publicly listed companies in the world for consecutive dividend increases. It was first listed in 1936 as the Masco Screw Products Company, selling automotive parts to the Detroit auto industry. However, the impressive growth track record can be traced to the founder Alex Manoogian's 1952 invention of the world's first single-handle hot/cold faucet. Unfortunately for Masco, success breeds complacency and Manoogian's son Richard took the reins as CEO in 1996. An acquisition binge followed, with US$10 billion spent on 42 companies, ultimately sowing the seeds for the company's dismal performance leading into the GFC.
Shrinking to its quality core
With the stock plummeting 80% between 2005 and 2012, the Masco Board decided to completely overhaul the business. A new management team was installed with a mandate to restructure Masco, keeping only the businesses with high returns on capital, high margins and those that sell into the much more predictable repair and remodel market. The ensuing transformation from 2014 to 2020 has been impressive:
Five segments have been whittled down to two; with the highly cyclical insulation, windows and cabinetry businesses divested.




Returns on capital have increased from their GFC lows of 5% to an impressive 25% today (See Figure 1) whilst margins expanded from 10% to 18%.




Net Debt/EBITDA has reduced from a concerning 3.4x to a sensible 1x today.




Management also proved themselves to be astute capital allocators over this period, repurchasing 25% of the shares on issue.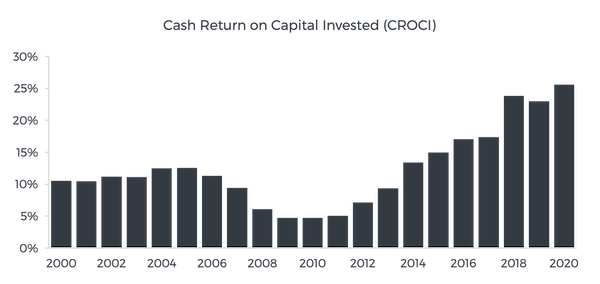 Figure 1. Source: FactSet, Fairlight Estimates
Masco's competitive advantages
Unsurprisingly, the Masco that the new management team has built has returned to the roots from its halcyon days. Masco today is essentially a holding company for two dominant brands: Delta Plumbing (the original home of Manoogian's 1952 faucet) and Behr Paint.
Delta Plumbing manufactures and sells a range of plumbing products through wholesale (to professionals) and retail channels (The Home Depot and Lowe's). Its competitive advantages are derived from 70 years of cumulative investment in brand equity and superior scale (it is one of the largest plumbing products businesses in the US).
Behr Paint is the #1 DIY Paint brand in the US, selling exclusively through The Home Depot. Fairlight is cognisant that this introduces a degree of customer concentration risk, but it does also confer a raft of competitive and financial advantages, including: 
expanding market share without spending on company-owned stores, 
boosting supply chain efficiency, given it has been purpose-built to serve Home Depot, 
shared marketing campaigns, which reduce costs while increasing the reach of Behr's brand. This symbiotic relationship has been in place since 1978.
Behr Paint was developing together with The Home Depot the Behr brand back when The Home Depot had but two stores and we were mixing stain in a 55-gallon drum with a canoe paddle. No, that's no joke, we're proud of that canoe paddle, we've got it in our lobby believe it or not. – Keith Allman, Masco CEO
The Fairlight view
With the transformation towards the repair and remodel market complete, management is now free to focus on the growth opportunities ahead. Fairlight believes that there are several structural tailwinds supporting "renovation and restoration" growth for the long term; including continued ageing of the US housing stock, increasing house prices and DIY-focused Millennials buying their first home. But it appears the market has not rewarded Masco's decision to focus on returns on capital and quality, the stock languishing on an average P/E multiple of 17-times since 2014, declining to 15-times today. (see Figure 2). This combination of attractive valuation, underappreciated quality and prospects for long term earnings growth has resulted in Masco being added to the Fairlight portfolio.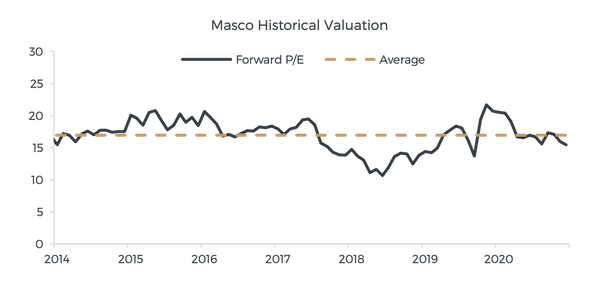 Figure 2. Source: FactSet, Fairlight Estimates
Never miss an insight
Enjoy this wire? Hit the 'like' button to let us know. Stay up to date with my content by hitting the 'follow' button below and you'll be notified every time I post a wire. Not already a Livewire member? Sign up today to get free access to investment ideas and strategies from Australia's leading investors.
........
The Information is not investment advice. It is general information only and does not take into account the investment objectives, financial situation or particular needs of any prospective investor. Before you decide to invest in the Fairlight Global Small & Mid Cap (SMID) Fund (Fund), it is important you first read and consider the Fund Product Disclosure Statement dated 15 October 2018. Copies of the PDS are available from The Trust Company (RE Services) Limited, ABN 45 003 278 831, AFSL No 235150 as issuer of the PDS, or from Fairlight. You should consider the PDS before deciding whether to invest, or continue to invest, in the Fund. Neither Fairlight, nor any of its directors, associates or related entities, guarantee the performance of the Fund or the repayment of capital or any particular rate of return. Whilst we believe the material in this website is correct, no warranty of accuracy, reliability or completeness is given, except for liability under statute which cannot be excluded. ACN 628 533 308 | Fairlight is Corporate Authorised Representative No 001277649 of AFSL No 000247293