A green light for US rate cuts; here are two scenarios now facing investors
---
A new paradigm awaits global markets with the Fed on the verge of cutting rates for the first time in 11 years. Indeed, there are participants in global markets who have never seen a rate-cutting cycle in the reserve currency before. JCB expects there is a real possibility for a 50bp cut in July.
A green light for US rates cuts
The Fed have almost completed their 180-degree turn from just six months (December hike) ago and are on the verge of a historic cut to the Fed Funds rate. By dropping the reference to being "patient" JCB believes this is the green light to global markets that they are about to cut rates. Note Fed Governor Bullard (voter) sought a 25bp cut at this meeting.
JCB are unsurprised that the Fed did not cut rates this morning for the simple fact that they want to see the outcome of the G20 and in particular Xi and Trump's meeting. We expect to be in a protracted trade war given that this is really about the battle for AI and trade imbalances are a secondary construct of this.
The market is fully pricing a cut in July. JCB think there is a real possibility they cut 50bp in July to get in front of the curve.
Two potential scenarios facing markets
The trillion-dollar question is: will this be a shallow 3-4 type cutting cycle or is the Fed behind the curve and is this the start of a far greater cutting cycle, potentially seeing the Fed cut 300-500bp (at 2.25-2.50 now)? If it is the former, the risk assets (equities) rally that we have seen in the last few months can be justified by higher PEs, assuming the cycle can be saved (its the longest on record now). If the cycle turns and the Fed is behind the curve and corporate profitability comes into question, then we will most likely have a market inflection point along the lines of 2000 and 2008.
Note, around 2 trillion dollars of corporate debt is due to be rolled over in the next two years coming off lower interest rates than we presently have. Indeed, credit quality in the investment-grade space has never been so poor.
---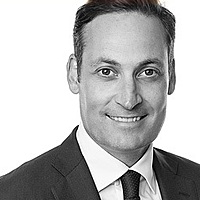 Angus Coote
Jamieson Coote Bonds
Angus established Jamieson Coote Bonds with Charlie Jamieson in 2014. He started his career with JPMorgan in London, before working at ANZ and Westpac, where he transacted the first ever Australian Bond trades for several large Asian Central Banks.
Expertise