A quality business benefitting from demographic trends
---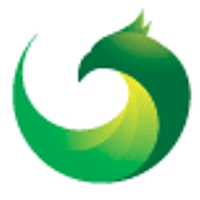 Ramsay Health Care (Ramsay) is one of the world's five largest private hospital operators and has 221 hospitals and day surgery facilities in Australia, France, the UK, Italy, Indonesia, and Malaysia (see Figure 1).  Services offered by Ramsay range from simple day surgery to highly complex surgery, rehabilitation and psychiatric care. The group employs over 60,000 staff, across around 25,000 beds, treating almost 3 million patients each year. 
Founded by Paul Ramsay in Sydney, Australia in 1964, the company first listed on the ASX in 1997. During the early 2000s, the Australian footprint grew through a mixture of acquisitions, greenfield and brownfield expansions and public-private contracts with state governments. With its acquisition of the Affinity Group of hospitals in 2005, where Ramsay was forced to sell 16 hospitals to Healthscope, it became the largest private hospital operator in Australia and was no longer permitted by the ACCC to acquire groups of hospitals in Australia. Nevertheless, organic expansion in Australia continues unimpeded through brownfield investments in existing hospitals or, less frequently, opening new hospitals. Ramsay's offshore expansion commenced with Indonesia in 2005 via the acquisition of Affinity Health (the former Mayne Group hospitals), the UK (from 2007), France (from 2011), and Malaysia (in 2013).   
Fig. 1: Ramsay's Country Locations
Source: Ramsay Health Care website
Investment Thesis  
(1) Ageing demographics, chronic disease, and technological advancement are big drivers of growth in the private hospital industry. The global population aged 60 or over is expected to more than triple by 2050 (WHO projections). The greatest users of private health insurance and private hospital services are the 65 and over age cohort. In Australia, this age group is forecast to grow at 2.5-3% annually (ABS Statistics) for the next 45 years, compared with forecast overall population growth of around 1.6% per annum.
(2) Ramsay has a skilled, experienced and stable management team and board, many of whom have been with the company for decades. Since being founded by Paul Ramsay, the company has maintained a strong culture of delivering quality and safety. The team's operational capabilities have been proven and refined in Australia. Coupled with its strong financial discipline, Ramsay's services have been successfully exported to offshore markets. 
(3) The ageing population drives demand for continued investment in capacity expansion. In 1H FY16, the $126 million CapEx spend delivered 186 new beds and 8 operating theatres. This investment delivers high incremental returns and is funded by Ramsay's strong cash flow and balance sheet (net debt/EBITDA 2.7x). This also leaves the group with capacity to fund further capacity expansion and acquisitions. The pipeline for the next 12 months holds a net 310 additional beds and 12 extra operating theatres.
(4) Good financial returns: The proof is in the financial metrics. Ramsay has delivered impressive core Earnings-Per-Share (EPS) and Dividend-Per-Share (DPS) growth averaging 16.8% and 16.6% compound per annum respectively since listing (see Figure 2) and 19.2% and 19.0% respectively in the last four years.
Fig. 2: Core EPS and Dividend Growth (cents per share) over the 17 years from listing to 30 June 2015
Source: Ramsay Health Care website
(5) Despite a lot of media rhetoric, funding has been stable with Australian private health insurance membership steady at around 47% and contractual arrangements of usually two years' duration with the major funds.  In the UK and France, the major payer is the government.
Catalysts: We believe the main positive catalysts for RHC are:
Near-term: high incremental returns on brownfield bed and operating theatre expansions over the last 12 months in Australia as they become operational.
Delivery on upgraded guidance of 15-17% profit growth in FY16 results despite analyst earnings forecast downgrades, which were driven by the surprise French tariff increase announced in March 2016.
Continuing to win greater share of private hospital services in the UK.
Gains to profit margins as global procurement of medical equipment and consumables starts to impact the group's cost base.
Risks: The main risks we see to the stock are:
Political/regulatory risk. In Australia – new health minister looking to make her mark in helping balance the budget and cut health care costs. UK – Brexit may depress the UK economy if it occurs and put continuing pressure on reimbursement in health. France – tariffs on foreign businesses and low organic growth
Operational risk: poor service delivery or adverse health outcomes can cause enormous brand damage and negatively impact health insurer contracts and payments.
Equity market risk: sector rotation out of higher price-earnings (P/E), higher-quality growth stocks into lower PE, lower quality stocks.
( Original article appeared on the Altair Asset Management website:  (VIEW LINK) )
---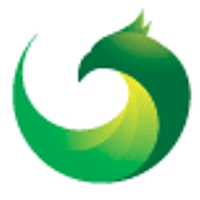 Altair Asset Management (Altair) is a high conviction, active Australian equities manager whose investment philosophy is based on understanding the drivers and impact of change. Altair applies macro thematic research to uncover trends which are...
Expertise
No areas of expertise