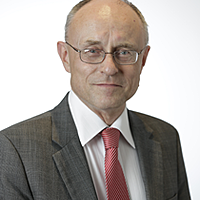 Stephen Roberts
Altair Asset Management
Returning to the brief statement accompanying the RBA's rate decision the words "low" or "lower" and "moderate" or "modest" appear regularly throughout. The global economy is noted as "continuing to grow at a lower than average pace". Referring to Australia's biggest trading partner, China, the statement says that "the underlying pace of China's growth appears to be moderating".  Australia's terms of trade (export prices relative to import prices) are referred to as remaining "much lower than they had been in recent years". On Australian economic growth, the statement says "it is continuing at a moderate pace". Labour market indicators "are consistent with a modest pace of expansion in employment". Inflation remains "quite low".
The statement is not entirely gloomy. While there has been "a very large decline in business investment" the statement notes that "other areas of domestic demand have been expanding at a pace at or above trend". However, when referring to one key area of domestic demand, housing activity, the statement refers to moderating house price pressure, big supply of apartments coming on stream and slowing growth in lending for housing. The implication is that the latest rate cut will not fire up the housing market, indeed the risks for housing are still to the downside.
The short statements after RBA policy meetings are always open to analysts interpreting much content in to the few words and paragraphs provided often spawning contradictory views. This latest statement has drawn comments ranging from the lack of interest rate guidance means the RBA will now take a long pause on rates to the RBA's flat references to growth; continuing low inflation and comment about a too strong Australian dollar potentially being a problem rebalancing the economy point to more rate cuts ahead. As was the case when the RBA previously cut the cash rate back in May, it was three days later that the quarterly Monetary Policy Statement provided more clarity on the RBA's interest rate view, especially in changes to its growth and inflation forecasts.
This time around too, the quarterly Monetary Policy Statement should provide a much clearer idea of whether the RBA is now on rate pause or whether another rate cut is likely later this year. Back in May the RBA left its growth forecasts out to mid-2018 virtually unchanged but took a knife to its inflation forecasts leaving annual inflation sitting below 2-3% target range throughout the forecast period. If the RBA is to imply rates on pause it probably needs at the very least no change to its annual growth forecasts, but a small tweak up in its annual inflation forecasts from mid-2017. The RBA's expressed doubts about China's growth prospects plus its comments about over-supply of new Australian housing apartments over the next year or two seem more likely to imply a small reduction in the RBA's growth forecasts. Also every comment the RBA has made about falling prices internationally and persistently soft wages and cost pressures in Australia seem inconsistent with any upward adjustment in their inflation forecasts, even in mid-2017 and beyond.
In our view, the RBA's latest cash rate cut marks recognition of fading Australian growth prospects and persistently low inflation, not a signal of better-times for the economy in the near future. We expect the quarterly RBA Monetary Policy Statement on Friday will reflect this with little, if any, changes to the RBA's growth and inflation forecasts. The back-handed good news from this somber assessment is that most likely there will be another 25bps cash rate cut in November taking the cash rate down to 1.25%.
---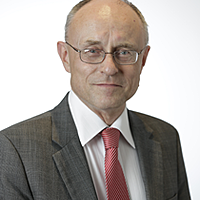 Chief Economist
Altair Asset Management
Stephen is the Chief Economist and a member of Altair's Investment Committee. He provides a comprehensive review and outlook of macro-economic factors likely to influence financial markets. Stephen is an economist/strategist who has worked for...
Expertise
No areas of expertise