Acquisitions provide platform for growth at Capilano
---
Capilano Honey (CZZ) is Australia's largest packer and producer of honey and is the only listed company of its kind in Australia. Capilano is a well-recognized brand, with a dominant 70% market position supplied by over 500 beekeepers. CZZ is leveraged to the global Health & Wellness thematic, operating in the only growth category in the spreads sector, with demand for honey growing at 5%p.a globally. This is in part due to the well documented health benefits that honey provides and continued product innovation. Currently, 20% of CZZ sales are exported as the demand from the Asian consumer continues to grow via direct online sales channels. Given the AUD weakness, this presents a further opportunity to increase offshore sales. In 2013, CZZ acquired Wescobee, Australia's major producer of Jarrah honey and in 2015 also acquired Manuka producer Chandler Honey. Both Jarrah and Manuka honey are highly prized and attract significantly higher margins due to their medicinal properties and provides a further platform for growth for the company.
---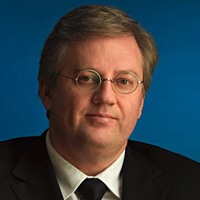 Joint Chief Investment Officer
K2 Asset Management
Mark is a Co-Founder and Executive Director of K2 Asset Management. He is also the Joint-CIO for the K2 investment funds and focuses on the portfolio management of the Asian equity strategy.
Expertise