Adacel's Growth Continues
---
The reasons for the FY16 upgrade were cited as expanding opportunities across the existing ATC simulation base, migration of customers from the acquired CSC business to MaxSim, upgrades for large ATM customers, orders being received earlier than expected (leading to a strong 1H) and a marginally better AUD/USD exchange rate.
Adacel is growing rapidly, is the leader in its field, has a significant net cash position and is well managed with favourable market tailwinds to continue for the foreseeable future. We expect the next leg up in the share price will coincide with Adacel indicating to the market that FY17 will represent growth over FY16 and if that occurs there is likely to be more upside. It's also worth noting that ADA, a takeover target in the past, must be looking quite attractive to a number of potential acquirers.
Adacel is the second largest position in the Capital H Fund.
---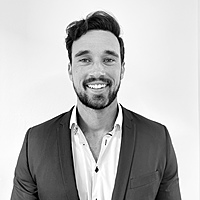 Founder of Capital H Management and Portfolio Manager of the Capital H Inception Fund. Previously worked for Pie Funds and Bligh Capital.
Expertise