Advanced Gold - NT - Vista Gold Corp
---
Vista Gold Corp, which is listed both on the TSX and NYSE American Exchanges under the ticker VGZ, is concentrating activities on the infrastructure rich Mt. Todd Gold Project near Katherine in the Northern Territory of Australia.  The Company has owned Mt. Todd since 2006, and has approached the potential development with "eyes wide open", given the history of the Project and the challenges in past operations. Being well funded has allowed Vista to take this patient approach, with this funding largely sourced from the Company's strategy of acquiring, value adding and then dealing gold properties. Achievements by Vista at Mt Todd have included major Resource and Reserve expansions, with the Project now hosting Reserves of 5.9Moz of gold (within a total inventory of 10.07Moz), making it Australia's largest undeveloped gold project. The Company has successfully managed and mitigated environmental factors, particularly relating to water, with the EIS, based on a 50,000tpd operation, being approved in 2014, and with this work also being part of forging strong ties with all stakeholders and developing a strong social licence. One of the key aspects however, which caused the major issues with previous operators is metallurgy. Metallurgical factors have been comprehensively addressed by the Company, with ongoing optimisation work, including the potential to use ore sorting to be included in an updated PFS, due for completion in late 2017/early 2018. The potential of the current Batman resource is augmented by the exploration potential in the surrounding exploration licences, with ongoing exploration work confirming this. To read our full report on Vista, for which we have a valuation of US$4.50/share and which was introduced through IIR's Denver office, please follow the link below.
---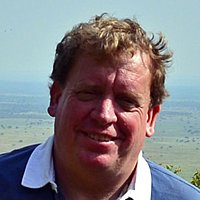 Senior Analyst
Independent Investment Research
Mark is a Senior Resources Analyst for Independent Investment Research, with a focus on junior and mid-cap listed resources stocks. With over 10 years as an analyst, following on from 17 years as a geologist, he has a good insight into the sector.
Expertise