Aeris' Cracow gold buy has echoes of Northern Star's first deal
---
Plus, New World Resources puts it head down at its Antler copper project and Perseus deal puts Tietto in the M&A spotlight.
Exhibiting the same grit showed by his Test cricketing son Marnus, who bounced up from the ground without fuss up after being sconed by a 150km per hour ball from England's Jofra Archer at Lord's last year, Andre Labuschagne was not about to let COVID-19 get in the way of his growth ambitions for Aeris (ASX:AIS).
Aeris was in the race for the sale of the Cracow gold mine in Queensland by Evolution (ASX:EVN) before the process was parked up because of the pandemic. But a determined Labuschagne convinced Evolution to re-open the sale via Zoom.
And he won the day, with Aeris securing Cracow for up to $125m, split into $60m in cash, a deferred $15m payment in June 2022 and a 10% net value royalty (after direct costs are deducted) capped at $50m.
The price is pretty much what the market valued Cracow at in Evolution's hands, with ultimate success for Aeris dependent on it being able to keep 2-3 years of reserves ahead of the underground operation, something that has been achieved since production started back in 2004.
Aeris will be stepping up both mine and regional exploration to make sure that happens, with projected net mine cashflows at the current gold price of more than $100m over the next two years helping the cause.
Ideally, Aeris would have secured the deal without having to raise the equity component of the finance at 3c a share, which compares with its 4.3c price ahead of it going in to a trading halt ahead of the deal being announced.
The 4.3c pre-deal price reflects the pressure on the company's Tritton copper operation in NSW from the now-recovering copper price.
But as Labuschagne said yesterday, it really comes down to seizing the opportunity at hand.
"These things come around every now and then and when you find one that fits, you just have to bite the bullet and go for it. It is about the strategic value Cracow brings to the business and the future growth opportunities."
He does not intend stopping at Cracow/Tritton if another opportunity comes along.
Think of the strong cash flow to come from Cracow after some judicious hedging, and along with Tritton, it becomes a building block for Labuschagne's bigger ambitions (remembering he had a shot at Glencore's Cobar copper/gold mine).
That makes the Cracow acquisition sort of reminiscent of Northern Star's (ASX:NST) entry in the gold business 10 years ago this week with its acquisition of the now parked-up Paulsens mine in WA. It was the first building block on NST's advance to becoming a $10.5 billion company.
NST's stellar run has also been about seizing the moment. The same could be said for the $10b Evolution, created in 2011 with Cracow one of its key assets. Evolution has outgrown Cracow since but like Paulsens for NST, it is where it got its start.
NEW WORLD RESOURCES (ASX:NWC):
The retreat in the gold price while copper bounces higher on what the market imagines is the improving global economic recovery augurs well for the base metals stocks, some of which have been left behind in the market's recovery from the March lows.
The rotation of investor interest from gold to the base metals comes just as a little thing called New World Resources (ASX:NWC) starts what could be a high-impact drilling program among the saguaro cacti at its Antler copper project in Arizona.
NWC last traded at 1.3c for a market cap of $13m.
That's not a lot for a resources junior of any description, let alone one like NWC which has two potential game-changing projects on its hands in Antler, and the Tererro copper-gold-zinc project down New Mexico way.
The two projects came to the Subiaco-based NWC from the steady deal flow it gets thanks to its time in the US where its previous focus was on the Colson cobalt-project in Idaho. It still has Colson but it's parked up while the US decides how much Made-in-America cobalt it needs.
Tererro will emerge from the permitting process later this year to be hit with the drill bit, leaving it to the program at the more recently acquired Antler to provide the near-term leverage to exploration upside for the $13m company.
Interesting property it is too. Mined up to 1970 by Standard Metals, which chased the outcropping orebody on a 'suck and see' basis down to a vertical depth of 150m, Antler comes with a historic or non-JORC resource of 4.6mt grading 1.95% copper and 4.13% zinc, along with lead and silver values.
Drilling earlier this year before COVID-19 got in the way returned some nice confirming hits on the January pick up. The results included 13.25m at 3.25% copper and 5.2% zinc (with lead, silver and gold values) from 128.3m.
If the results had been from WA, and announced in COVID-19 clear air, NWC would have been off to the races in terms of its market rating. So in a sense, the new program is about reconfirming to the market Antler's potential for NWC with its modest market cap.
The campaign will take 4-6 weeks, with assays to follow. The idea is to get a firm grip on a JORC compliant indicated resource as soon as possible to allow Antler to be moved in to the mining study stage, kick starting the permitting process.
Growing the resource along its 750m of strike will also feature. As it is, a 3Mt project with similar grades would be a nice earner for NWC. All the better if the resource can be grown to 5Mt or 10Mt, with modern geophysical techniques steering the way.
Tietto (ASX:TIE)
The consolidation of the West African gold space is showing no signs of slowing down, with the agreed $60m scrip only takeover of explorer Exore (ASX:ERX) by producer Perseus (ASX:PRU) the latest deal to pony up.
The 70% implied premium to Exore's pre-bid price looks to have more to do with its share price being underdone in a COVID-19 world rather any particular generosity from Perseus. Still, a premium is a premium.
Naturally enough, thoughts now turn to who might be next. Tietto (ASX:TIE), mentioned here on March 27 when it was 21c, is one to watch on that score.
It is also in Côte d'Ivoire and already has a 2.15m ounce resource under its belt at its Abujar project where exploration results have fed expectations that a 3m ounce-plus resource could be in place by the end of the year.
Some of that is reflected in its share price advance since March 27 to 35.5c for a market cap of $123m.
But use the metrics of the Perseus bid for Exore (it comes with a 530,000 ounce resource within trucking distance of Perseus' Sissingue mine), and it is easy enough to come up with a $240m-plus value for Abujar.
Should it get to 3Moz-plus as expected, the implied value goes higher still. It is of a scale – and grade – that will be of interest to the full range of West African producers looking for growth, with (now) highly valued paper currency to throw in to the mix.
---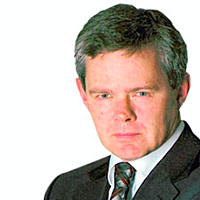 Principal
Independent Journalist
One of Australia's leading business journalists, Barry FitzGerald, highlights the issues, opportunities and challenges for small and mid-cap resources stocks, and most recently penned his column for The Australian newspaper.
Expertise