Afterpay's strong growth continues
---
Afterpay is still in the early stages of its global rollout and is spending to accelerate growth. Investors are prepared to look through the near-term losses as long it is on track to deliver a highly profitable business in the medium term.
In this result, there was plenty to give investors confidence that their lofty expectations will be realised.
Afterpay continues to grow its business without stumbling on merchant margins or credit losses. 

Underlying sales up 109% to $4.8b
Merchant margins stable at 3.8% (3.7% in 1H19)
Gross transaction losses better at 1.0% (1.2% in 1H19) 
But, it did come at a cost. As a percentage of underlying sales:
Marketing expenses increased to 0.7% (0.3% in 1H19)
Other operating expenses increased to 1.0% (0.8% in 1H19)
As a result, profit was lower:
EBITDA (excluding significant items) $6.8m versus $13.9m a year ago.
NPAT was a loss of $31.6m versus a loss of $22.2m a year ago.
Transparent future sales growth
While analysts may disagree on the rate at which Afterpay will penetrate any particular market, one thing that they can agree on is the behaviour of Afterpay customers over time. 
The longer a customer has been using Afterpay, the more frequently they use it. See the chart below:
Because Afterpay has told us how many active customers it has had in Australia each year, we can work out the proportion of its customer base in each cohort. 

The implication for its growth, even in a relatively mature market, like Australia, is huge. These numbers imply that even without the benefit of acquiring new customers its underlying sales growth over the next 12 months would be 39%. My workings are in the table below.
In addition to growth from existing customers, Afterpay is rapidly acquiring new customers across its four markets. Over the last 12 months, it increased its total active customers by 134% to 7.3m. 
The vast bulk of the new customers this year were in the USA and the UK, and we can see from the next chart, that they are behaving like the Australians.

Afterpay has stated that it wants to achieve underlying sales of $22b pa by the end of FY22. Its annualised run rate at the end of Q2 FY20 is greater than $11b. It stated at the result that the rise in marketing and other operating expenses was in order to invest in the business, with a focus to exceed this target.

During the result conference call, it also stated that it has a strong pipeline of new merchants and that it is soon to begin operations in Canada, providing additional reasons to be confident that it will achieve its targets.
Rising in a weak market
The market appears to have taken the result relatively well, in a weak market. At the time of writing, the stock is up a couple of percent on the day. 
 What is more notable, is that over the entire month so far where high PE stocks have been under pressure, it has been the best performing of the WAAAX stocks. 
Learn more
We invest in a small number of compelling stocks that offer considerable upside and short expensive stocks that are at risk of falling. Want to learn more? Hit the 'contact' button to get in touch or visit our website for further information.
---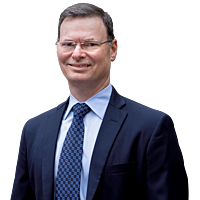 Principal
Monash Investors
Simon has over 30 years experience as an analyst and fund manager. He co-founded Monash Investors in 2012 - a long/short Australian equity manager with an absolute return focus.
Expertise