Alcidion - Making hospitals smarter with Clinical Decision Support
---
Medical error is now the third leading cause of death in the US. The Adelaide-based Alcidion Group, an emerging player in the US$100bn field of health informatics, has technology that can help reduce these deaths while making hospitals much more efficient. Alcidion is being built around an informatics platform called 'Miya'. At the moment, Miya is being used at 11 hospitals in Australia, and generates annual revenue of around A$4-5m pa. Alcidion stock has more than doubled since it listed on the ASX in February, a re-rating driven primarily by commercial progress in various Australian hospitals. In an initiation note NDF Research published today we argue that the market continues to undervalue Alcidion, given the significant investments now going into health informatics and Clinical Decision Support Systems around the world, and the unique nature of Alcidion's platform, which, by markedly improving the quality of hospital care, is attracting new users. We see various contract wins in Australia and New Zealand, and the beginning of US commercial interest, as driving a continued re-rating. Check out our Alcidion report at ndfresearch.com/initiation-reports.html.
---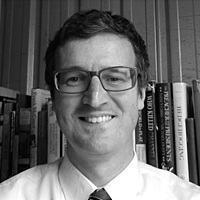 Founder and Senior Analyst
Pitt Street Research and NDF Research
I am an equity research professional who worked in stockbroking from 2001 to 2015. After 15 months doing investor relations I returned to equity research with the founding of NDF Research. With Marc Kennis I founded Pitt Street Research in July 2018.