Energy stocks have dragged the two major US stock indices lower in the wake of a 3%+ drop in the oil price caused by a surprise build up in the stockpile of petrol. It strikes me that this bit of volatility could be removed from our lives if economists simply stopped trying to predict what the oil and petrol stockpile rose and fell by. Then at least we could deal with the facts when presented to us rather than having expectation in the way. It is a bit like expecting a shiny new bike for Christmas and getting an orange, far better to not expect anything and so be happy with the orange.
In other news, the Federal Reserve appears comfortable with economic growth and inflation in the US suggesting they probably wont be in a hurry to raise the funds rate. Last night Morgan Stanley joined the list of strong profit reports from the finance sector with a 74% increase in first quarter profit of USD1.84 billion.
Locally, Brambles shares caught a bid in an otherwise weak market after announcing increased revenue for the nine months to the end of March. The company had been suffering weaker revenues in its North American operations.
The Aussie dollar is trading lower with commodity prices slipping under USD75 cents as I write. Index futures are trading 13 points lower and bonds remain well bid.
Kind regards
Alex
---

Follow Alex Moffatt's wires
---
---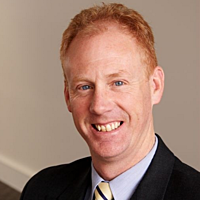 Director
Joseph Palmer & Sons
Alex Moffatt has almost 40 years' experience dealing in equity, debt and currency markets in Australia, the UK and USA. He has worked at several companies in the wealth management industry, including Schroders in the UK. A director of Joseph...
Expertise
No areas of expertise