Good morning, the European Central Bank didn't sway from their steady course on monetary policy last night, keeping thier base rate at -0.4% and maintaining their current program of bond purchases known as quantitative easing.
Good news from the corporate sector continued with Lloyds Banking Group reporting a doubling in first quarter profit of GBP1.3 billion despite being forced to set aside GBP450 million against insurance mis-selling and the HBOS scandal. The British Government still owns 2% of the bank and is expected to sell that stake in the next few weeks.
American technology companies are enjoying good times with reports out overnight showing surging profits at major firms. Alphabet's (Google) profit increased by 28% to USD5.4 billion; Amazon reported a 40% increase to USD724 million; Microsoft's profit rose 28%  to USD4.8 billion. Over the water in South Korea, Samsung followed its American cousin's lead reporting a 48% rise in March quarter profit of USD8.8 billion.
The oil price is unlikely to rally far with the production of shale oil in the US rising much faster than many had expected. A private report from Rystad Energy shows shale output is expected to rise by 100,000 barrels per day each month for the rest of this year, a staggering volume of oil and one which will surely catch the eyes of the OPEC members.
In local news Coles reported slowing sales showing the effect of the discounting battle with Woolworths and Aldi.
While European stock indices were all lower overnight, the US market managed to eke out small gains positioning us for a flat start to our day. Bond prices were generally higher around the globe and commodities mixed with the major base metals all weaker.
Kind regards
Alex
---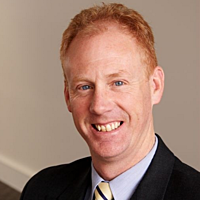 Director
Joseph Palmer & Sons
Alex Moffatt has almost 40 years' experience dealing in equity, debt and currency markets in Australia, the UK and USA. He has worked at several companies in the wealth management industry, including Schroders in the UK. A director of Joseph...
Expertise
No areas of expertise