All eyes on the RBA and oil price reached the bottom?Will the RBA cut interest rates today at 2:30pm AEST
---
All eyes on the RBA and oil price reached the bottom?Will the RBA cut interest rates today at 2:30pm AEST? The market is certainly factoring in a 25bp cut or even a 50bp cut. My gut feeling is that they will not cut rates today. However, they will change their stance and the wording of the minutes to allow for future interest rate cuts. Either way, it will certainly be an interesting day and at 2:30pm AEST, we will be carefully watching the AUD/USD chart and seeing the price movements... Global markets were fairly flat last night, with Exxon's profit declining due to falling oil prices ... In the US, an oil refinery has shut, after union workers walked out of the plants in the biggest strike since 1980... could this be the bottom in the oil price? Commodities were higher last night with Crude Oil up 3.13% to $49.75/barrel, Gold down 0.71% to $1,284.78/oz. and Copper up 1.75% to $2.49/lb. The SPI is pointing to a 42 point rise this morning...
---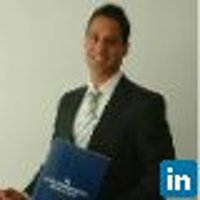 Executive Director
Peak Asset Management
Prior to founding PEAK Asset Management, Niv headed up HC Securities, spent three years growing Halifax Investments capital markets division and also worked on the wholesale desk at Macquarie Bank, servicing a wide range of institutional,...
Expertise
No areas of expertise