Allegiance: Low cost metallurgical coal
---
Following on from a robust PFS, Allegiance Coal (ASX:AHQ) has recently commenced a Feasibility Study on its 100% owned Telkwa Coal Project in British Columbia, for which the Company is targeting first production by 2020 and which has Saleable Reserves of 42.5Mt of metallurgical coal.
Telkwa has the potential to be a very low-cost producer, with ready access to energy and transport infrastructure, including being just 375km by rail from the Ridley Island Coal Terminal, and with the Project being just 24km from the rail. Other factors that contribute to the potential to produce at FOB costs in the lower 5% of the global sea-borne trade include a low strip ratio and high yield to a semi-soft coking coal product.
Recent events include moving to 100% ownership of the Project from the previous earn-in arrangement, with vendors Altius (TSX:ALS) now having a 14.3% cornerstone stake in Allegiance. Certainty of ownership will aid in offtake negotiations, with a number of Japanese and South Korean steel mills showing interest in Telkwa; a recently completed drilling programme was in part designed to provide samples for test work for prospective offtake partners.
To read our latest update on Allegiance, for which we have a base case valuation of $0.33/share, please click on the link below.
---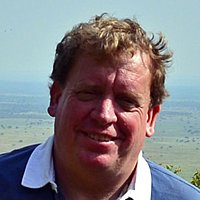 Senior Analyst
Independent Investment Research
Mark is a Senior Resources Analyst for Independent Investment Research, with a focus on junior and mid-cap listed resources stocks. With over 10 years as an analyst, following on from 17 years as a geologist, he has a good insight into the sector.
Expertise