An imbalance in supply and demand fundamentals
---
At MP Funds Management we keep an eye on the fundamentals of each property sector for the purposes of ascertaining where investment value or an arbitrage may be.
We watch the residential sector closely as one of Australia's largest asset classes, which has jumped from $7 trillion to $8.1 trillion in aggregate value over the pandemic period, also driving a significant jump in household wealth.
As capital participants in the residential property sector, we tend to focus on the mezzanine lending space, and to inform our investment decisions we closely watch pricing and market absorption of apartment stock in various pockets, as well as at a more macro level.
We keenly observe each of the real estate sectors, looking to see which might yield the best risk adjusted investment value. In a booming market with high levels of liquidity, we are looking for safety first in our investment decision making.
Australia's relative isolation from the rest of the world has created a unique dynamic during COVID and in the investment-grade real estate sector.
This has manifested in an arguable softening of capitalisation rates and values, predominantly due to boarder closures and those larger offshore buying groups who drive competitive bidding on an asset being unable to complete physical diligence.
This has opened an opportunity for local groups to snap up quality assets at a more reasonable price and an arguable discount, compared to if there was offshore bidding competition.
As we see the boarders open for NSW and international travel resume in November, it is likely that due to the high global liquidity levels and the hunt for yield, the market will heat up; cap rates will compress, and values will sharpen as those offshore buyers have access again to Australia's premium investment grade asset offering.
Moving to the residential market and the unexpected boom, it's likely the pricing growth will continue, driven by the lack of new supply and the likelihood that inflows of tax paying migrants will be encouraged en masse to help recoup the COVID-driven budget deficit.
The localised demand drivers are discussed further in this edition of The View. As NSW specifically sees a shift in state government, an opening of international borders and easing of stay-at -home restrictions; it's broadly anticipated that as in historic post war trends or as seems to follow prolonged periods of suppression, post pandemic times will likely see an economic boom.
What I find fascinating is the nuances in each of the property submarkets, it's these nuances that can have you identify a trend, a headwind or tailwind early to capitalise on a particular investment theme.
For this purpose, we started the MP Reports' Property Investment Podcast. Overlaying what we know, with what other leaders in their specific field are seeing, creates better visibility and clarity as the basis for educated investment decision making.
This edition of The View focuses on the drivers to various parts of key residential markets, with snippets of valuable insights from some of the people who are at the coalface of the residential sector.
Occupier Demand
Anyone who has lived through the pandemic and faced the challenges of managing working remotely, home schooling and family mealtime all from the confines of home, knows firsthand how COVID has changed what Australians need in their homes.
As the pandemic has changed all of our lives, the most obvious change has been the increasing amount of time that we have tended to be spending at home.
While people have been spending 24 hours a day at home, it has caused a reassessment the importance of the home, with an increased demand for additional amenities and functionality. The pandemic-enforced shift to working from home is having the largest impact on housing, with many of us feeling a sudden desire for more space – whether that be in the form of a home office, a second living area or a spacious garden.
Upsizing driving the market
As a result of these changing demands, we are seeing a greater demand in the market for houses, rather than for apartments (although the apartment demand is starting to kick in due to affordability and the exponential increase in house prices pricing many out of that market). According to CoreLogic data, the median Sydney house price lifted 23.3% in the first eight months of 2021, compared to an 11.5% lift in the median apartment price.
Looking at Sydney's affluent suburbs, a gap has also opened in the price between three- and four-bedroom properties.
As an example, in Bondi the four-bedroom house rose 20.2% from 2020 to 2021, while three-bedroom houses gained a modest 4.7%. This trend was particularly evident in Woollahra, where the median price for a four-bedroom house lifted 42% from 2020 to 2021, compared to a median rise of 8.4% for three-bedroom houses.
The rise of the super luxury residential sector in Australia
Aligning with the trend for more space, the market has witnessed an increase in demand for lifestyle properties. This may be in the form of a home with a swimming pool, rumpus room, man cave, a tennis court or other amenities that create a more enjoyable home. This trend also includes homes close to the beach, park, or other lifestyle amenity.
Blainey North was a recent guest on the Property Investment Podcast, speaking about how she's seen surging interest in larger apartments across Sydney. Brisbane and Melbourne, with a new influx of capital into luxury residential homes.
"Now that apartments are getting larger and larger and they're more of a home size, people are looking at that as an option rather than having a big grand home that's in the suburbs," North said.
"They're quite enthusiastic about living in the city, working in the city, and being in a secure environment where everything is controlled, and they can lock it and leave it.
"These apartments in Sydney, Brisbane and Melbourne span over 1,000sqm and boast five-star hotel-style amenity, which is really quite exciting and much more of the mega apartment scale that you're seeing in international cities like St Petersburg, London and New York.
" We've seen amalgamations in lower north shore Sydney where one purchaser has bought and combined several estates together to create a massive compound. Everywhere in Sydney the properties are getting bigger, the blocks are getting bigger – and people are really thinking about their life being within these four walls and wanting to create something quite amazing for themselves within it.
" Whereas in the past there hasn't been that big focus on your home, there was the idea of a second home somewhere else in the world or a series of overseas trips that this kind of client base would have wanted to spend their money on, but now we've seen people really focus on the home as an important asset," North said.
Listen to the first 5-minutes and the full 30-minute episode of the Property Investment Podcast via the MP Report Premium with Blainey North.
The supply and demand dynamics driving upward pricing pressure on the market
In mid-2014 MP Funds Management was introduced to Tim Gurner at the launch of a new $350m residential apartment project in Fortitude Valley in Brisbane, Queensland. MP Funds Management was propositioned to co-fund the first stage of the project with Thakral, Maxcap, Apollo and ANZ.
While there was initial uncertainty over the market's capacity to absorb the required pre-sale apartment stock of c. 1,000 apartments in the required three-month pre-sales period, the target was exceeded prior to deadline and we committed to the deal, with our investment repaid in full at our target IRR.
Listen to the Property Investment Podcast episode with Tim Gurner where he talks about what he sees as the supply and demand dynamics and other macro-economic factors driving the current fire and upward pricing pressure on the market.
"Housing, as we all know, is incredibly strong right now, March last year in the middle of COVID I was convinced prices were going to drop 10% to 20%," Gurner said.
"I would say that wouldn't have been a bad thing for our market and the cycle. Coming out to the end of the year and obviously with the amount of government stimulus that I would have never expected, I was clearly proven wrong, and my views are now completely changed. Obviously, savings are up, interest rates are low, there is clearly incredibly low supply out in the market – particularly in the housing world.
We're still seeing the ultra-high end market incredibly strong, lots of demand and not a lot of product. That buyer is becoming more educated, more discerning, wanting more information – they're wanting to be less connected to investors and smaller apartments. We're seeing that a lot across our ultra-high-end projects, St Moritz was highly successful because it doesn't have any small apartments and there is a big consensus running towards that. I think the days of the buildings of 250 apartments with a lot of small apartments and a couple of penthouses are probably pretty limited," Gurner said.
Listen to the first 5-minutes and the full 30-minute episode of the Property Investment Podcast via the MP Report Premium with Tim Gurner, CEO and founder of Gurner.
Record-low interest rates mean people often borrow more
With approximately 10.5m dwellings to house a population of 25.5million people, prior to COVID, Australia was growing at a rate of a quarter of a million people annually, however the pandemic put a halt to that population led immigration growth.
One would have expected diminished residential demand as a result, however since the stop on immigration, groups like Stockland have reported record sales results and a nationwide undersupply of c. 100,000 dwellings per annum.
A sentiment which is also echoed at state level by the likes of NSW Planning Minister, Rob Stokes, and the Housing Association of Australia. Travel restrictions and government stimulus mean that concentrated localised spending is focused on the home and home upgrades, and current low interest rates mean that every $1m of borrowing costs less than $20,000 to service each year, with loan servicing offset by the reduction in travel expenditure as a result of COVID restrictions.
Even before COVID struck, interest rates were close to historic lows. Looking back to a decade ago the average variable interest rate was closer to 7.5%, highlighting just how cheap money is now. If you were to borrow $1m on a 30-year home loan when interest rates were this high, your monthly repayments would be $6,992 a month. Compared to a 2.29% interest rate now, your mortgage repayments would be $3,843 a month, which is a huge saving of approximately 45%.
Given that it's much easier to meet repayments while interest rates are low, many buyers tend to borrow more, which tends to bolster property prices.
Ongoing undersupply drives Sydney's off-the-plan market
Episode 15 of the Property Investment Podcast talks about supply and demand fundamentals with David Milton, Managing Director of CBRE Residential Projects, the market leaders in the off-the-plan sector selling up to 4,000 apartments annually in Sydney.
"In respect to buyer type, the most interest comes from owner occupiers and if you break that down into subgroups, there is very strong interest from first home buyers in areas where property is affordable or where they can get the benefits of the grants that are available.
"Then we're seeing buyer activity from young professionals, couples, empty-nesters, retirees – people switching from a larger home to a luxury apartment.
" We are finding that a lot of young couples and professionals are more comfortable buying something near completion or completed, as opposed to off-the-plan as they want to lock in the benefits of low interest rates. Empty nesters are very confident buying of the plan because they are seeing such a rise in the value of their houses, they're happy to buy now and sell in two years and make money on the changeover.
"Due to the low cost to borrow, there is a big change in buyers behaviour and what they're looking for. They're not stretching themselves, it's just that money is so much more affordable they're maybe maintaining the same repayment, but they can have a much larger loan," Milton said.
"We're seeing that follow through in the sales activity, where one-bedroom units are the most popular property type in a high-interest rate environment, now buyers are buying two-bedroom apartments. We are seeing a lot of interest in three-bedroom apartments, particularly from young families. The effects of the housing market, the lack of stock, the increase in prices has pushed a lot of buyers into three-bedroom apartments that would have previously bought a three-bedroom house or townhouse," Milton said.
Listen to the first 5-minutes and the full 30-minute episode of the Property Investment Podcast via the MP Report Premium with David Milton, Managing Director of CBRE Residential Projects.
What the current environment means for property buyers
Interest rates are currently at record lows has driven an exponential increase in pricing, this coupled with a lack of new quality supply is a key driver to the current residential dwelling boom.
The slow nature of planning and difficulties faced during the process have impacted new supply, yet demand continues to increase as a result of the unique factors primarily driven by COVID. These factors including low interest rates and an increased velocity in domestic spending due to travel restrictions.
While immigration has been stemmed as a result of border closures, the opening of international borders has been flagged for November, with those vaccinated not required to quarantine.
Given the staggering COVID budget deficit that the government needs to recoup, significant inflows of migrants will be required to pay tax to recoup this deficit.
Once the doors open, over time we are going to see immigration return like we've never seen before, which is only going to create further pressure on the residential market.
We are now in a unique environment where low interest rates, high liquidity and immigration will create an unprecedented level of demand, resulting in ongoing growth in the residential market that will only continue to increase over the next several years as demand outweighs supply.
MP Funds Management Mezzanine Financing
Typically, MP Funds Management has provided mezzanine financing for construction of blocks of residential apartments which sits in the second ranking security in the capital structure for a development. The reason we prefer this position is because usually there will be a single draw on capital and most likely a single bullet repayment, which means efficient use of capital and no lazy capital sitting waiting to be drawn (and paid for). Listen to The Property Investment Podcast Episode 16 recent with Michael Heinz, co-principal of Stamford Capital on Australian real estate sectors and the re-entry of mezzanine financing to the market.
MP Funds Management ensures that property fundamentals are sound and downside risk is protected so that even when the deal goes off track there is sufficient profit margin to weather the storm or delays.
MP Funds Management has provided investment funding for the construction of over 1100 residential dwellings and provided an annual investment return of 22% (IRR). We keep a close eye on supply demand dynamics so we can establish a deep understanding of each subsection of the property market and where an arbitrage may exist to achieve investment value.
Never miss an insight
Enjoy this wire? Hit the 'like' button to let us know. Stay up to date with my content by hitting the 'follow' button below and you'll be notified every time I post a wire. Not already a Livewire member? Sign up today to get free access to investment ideas and strategies from Australia's leading investors.   
........
The information published to the Live Wire website by the Information Providers is for general information purposes only. It is not intended as legal, financial or investment advice and should not be construed or relied on as such. Before making any commitment of a legal or financial nature you should seek advice from a qualified and registered legal practitioner or financial or investment adviser. No material contained within this published content should be construed or relied upon as providing recommendations in relation to any legal or financial product. Mandi Prager, MP Report Australia, MP Funds Management, MP Group International, Golden Goose Capital (together MP Group or the Information Providers) do not purport to contain all the information that may be required to evaluate any potential transaction or investment. The Reader and its advisors should conduct their own independent review, investigations and analysis of any Opportunity mentioned and of the information contained, or referred to, in this published content including the merits and risks involved. Information Providers have not had regard to the investment objectives, financial situation and particular needs of the Reader. The Reader should make its own investigation and assessment of the Investment, verify to its own satisfaction the accuracy, reliability and completeness of the information in this Information memorandum and obtain independent and specific advice from appropriate experts. The estimates and projections contained on this website involve significant elements of subjective judgment and analysis, which may or may not be correct. There are usually differences between forecast and actual results because events and actual circumstances frequently do not occur as forecast and these differences may be material. The Reader and its respective advisors should make their own independent review of the material assumptions, calculations and accounting policies upon which the accompanying estimates and projections are based. To the fullest extent permitted by law, the Information Providers disclaim and exclude all liability for any loss or damage suffered or incurred by any person as a result of their reliance on the information contained in this information and any errors in or omissions from this information.
---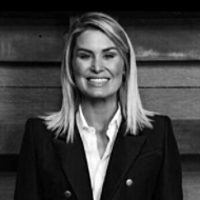 MP Funds Management has executed more than 28 investment-grade real estate deals, an aggregate value of over 1.3 billion dollars in assets, producing an average investment return of 22 percent annually (IRR), with the lowest returning investment...
Expertise