An old world stock with new world upside
---
At a time when so many investors are focused on technology and growth, it is understandable why the market is less interested in a seemingly old-economy company like Joyce Corporation Limited (ASX:JYC). Joyce's origins go back over 130 years, and at one point was Australia's largest foam and furniture manufacturer, before morphing into an investment holding company in recent years. One of the beauties of investing, however, is that sometimes the most interesting investment opportunities are hidden in the most obscure places.
In this case, it may come as a surprise to many that Joyce has a controlling interest in one of the fastest growing businesses on the ASX – Lloyds Online Auctions. Every day, Lloyds auctions hundreds of diverse items ranging from classic cars to high end jewellery to multi-million dollar major electronic brand clearances.
Lloyds offers powerful distribution and logistics capabilities, to enable its clients to efficiently dispose of surplus or unwanted products and stock throughout Australia. Clients include leading manufacturers and distributors disposing of seconds, damaged or end of line stock, insurance companies, leasing companies and financiers and government agencies. Lloyds has the infrastructure to quickly set up auctions for these clients and then market the opportunity to a wide national and sometimes international audience. A genuine network effect is at play here, as the larger the audience that Lloyds can attract, the more attractive it becomes to clients looking for an efficient distribution service at scale. With many of the auctions unreserved, Lloyds' clients can quickly dispose of stock and avoid ongoing holdings costs.
"Never take your eyes off the cash flow because it's the life blood of the business." Richard Branson
Lloyds' strong growth is evidenced in its 56% revenue growth in FY17, which was followed by an impressive 62% growth in the first three months of FY18. Total auction turnover was $48m in FY16, which increased by 83% to $88m in FY17, and is likely to reach close to $150m in FY18. To put this into perspective, online retailer Kogan is estimated to turnover around $400m (~40% growth) in FY18 and has a market cap close to $700m.
Lloyds is the largest seller of classic cars in the Southern Hemisphere, regularly achieving sale prices in excess of $200k per car, while it also achieves strong results in yellow equipment (mining/earthmoving) and portable buildings. Lloyds also has an emerging arts and collectables division.
Having recorded 3 million registered views of its auctions, Lloyds is very well placed to capitalise on its unique distribution capabilities as it becomes a leading online retail business.
Joyce's other investment interests are holding their own as well. Kitchen Connection – one of Australia's largest premium kitchen renovation companies, is also exhibiting strong growth. This business has experienced an average annualised revenue growth in excess of 20% over the past five years, with orders for FY18 expected to be in excess of $60m.
The company's smallest business unit, the national Bedshed franchise, continues to take market share and offers unique bedding technology. Bedshed has recorded like for like sales growth of 5% for the first quarter of FY18 across its 32 outlets.
Across its various business units, total Joyce network turnover will be close to $300m in FY18.
Like most true old-economy businesses, Joyce has real assets on its balance sheet – mainly in the form of two substantial industrial properties.
We believe the value of Joyce's interests in the Lloyd's business, the Kitchen Connection business, the Bed Shed business and its industrial properties are well in excess of its current $40m market capitalisation. Whilst it may not be the sexiest company on the ASX, investing in a company that pays a healthy 8% fully franked dividend (which is increasing each year), has a strong balance sheet and interests in growing profitable businesses, stands strong as an attractive investment in our opinion – particularly when compared with many of the flavour of the month technology stocks which are often currently valued at in excess of $100m despite being many years away from turning a profit.
---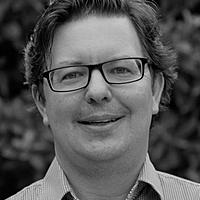 Portfolio Manager
DMX Asset Management
DMX Asset Management Limited is an investment manager focussing on nano and micro-cap value opportunities on the ASX.
Expertise