Antipodes LIC options (APLO) - take action now before 15 October expiry
---
Antipodes Global Investment Company options (ASX:APLO) will cease trading on the ASX on 9 October 2018 and expire on 15 October 2018 at 5pm AEDT.
Option holders should take action now and have three choices. For those wishing to sell, the options are 'in the money' with the closing option price as at 3 October 2018 being 3.5 cents, so have value. For those wishing to exercise, they will be eligible to receive the 5.0 cents per share FY18 final dividend (50% franked) on the shares issued. Option holders who don't take action before the expiry date will forfeit any value in the options.
---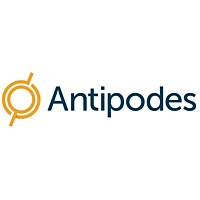 Global Fund Manager
Antipodes
Antipodes' pragmatic value approach to investing in global equities aims to provide clients a smoother long-term wealth creation journey. We manage global long-only and long-short unit trusts, along with the Antipodes Global Shares (Quoted Managed...
Expertise