Apple may have lost its App Store battle, but it has won the war
---
Apple was hit with an adverse decision in an important court case last week. But it might not damage the tech giant in the long-run.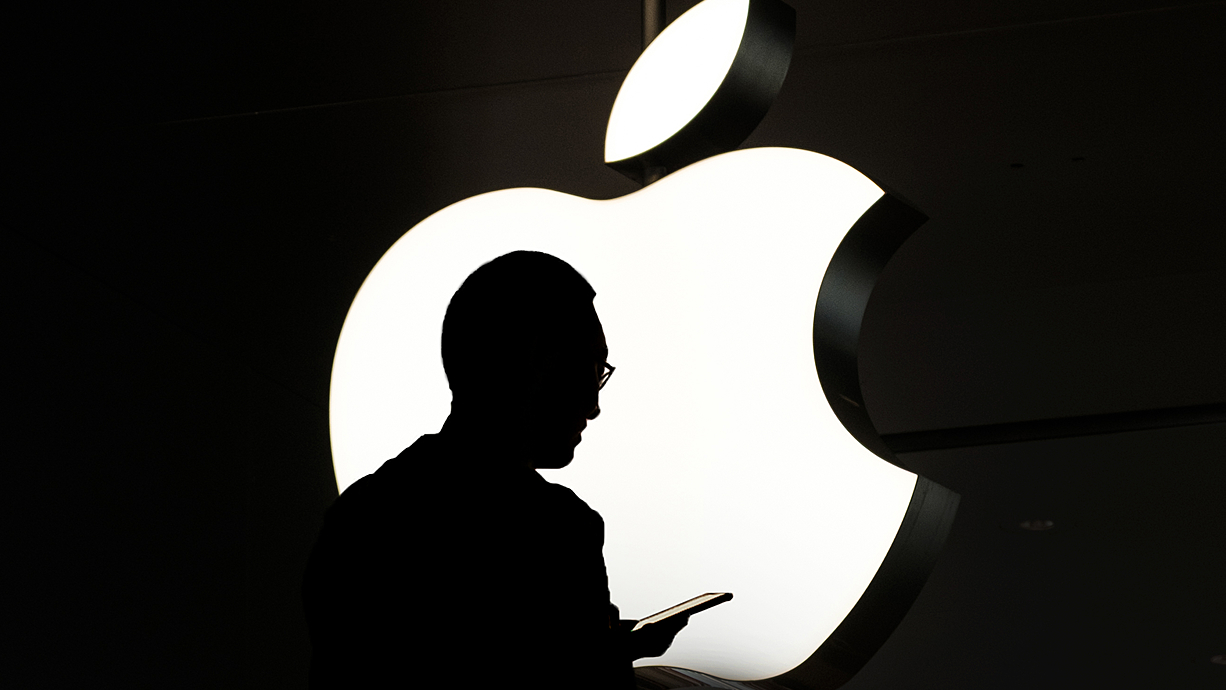 Shares in tech giant Apple (AAPL) hit a new all-time high just a week ago, with the stock at the very centre of the rally we have seen across financial markets in recent months
The company's earnings in late July delivered a largely positive picture, insofar as the significant growth we've come to expect from one of the most resilient names in any industry or sector.
While Apple's outlook did include a slightly more clouded view, driven by the global semiconductor shortage that has hampered producers of electronic goods, the stock has continued to prove a formidable name as investors look forward to growth from a series of catalysts on the horizon.
Apple's may have lost its App Store battle, but it has won the war
Apple was dealt a setback at the end of last week when it was hit with an adverse outcome in a court battle with Epic Games. The case focused on Apple's anti-steering policy, which prevents App Store developers from directing end-users to other payment methods outside the App Store.
The company has been hit with an injunction that will prevent it from denying developers the right to process payments elsewhere. In supporting that decision, the court announced the provisions " hide critical information from consumers and illegally stifle consumer choice", effectively making it anti-competitive.
On first glance, the decision raises a new layer of uncertainty for the tech giant. Apple's in-store payments-processing system enables it to take a cut of up to 30% of the purchase price users pay for apps, subscriptions and the like.
What's more, these fees have underpinned the strong growth seen in Apple's services division. Thanks to gross margins of around 70%, this segment represents a continually growing portion of the company's earnings. In the company's most-recent earnings report, the services business brought in US$17.5 billion for the quarter.
However, despite the initial 'shock' tied to the decision, there are some key points to take away here. Apple triumphed on nine of the ten counts in its case with Epic Games.
Most importantly, Apple was not found to be an antitrust monopolist, and can still determine which software is allowed on its store. Both of these issues would have had far broader implications and ramifications for the tech giant.
Secondly, the win for Epic Games will only allow developers to link their own payment mechanisms, rather than build them into the app. Apple has spent years building an ecosystem where users are familiar with the current payments system, and have a preference for being connected to this service thanks to a smoother user experience. Apple's existing system is likely to be easier than those requiring on-boarding and input from users.
Another important 'win' for Apple was the fact that the court has not pushed the tech giant to tweak its cut of in-store purchases. If anything, the appeal of alternative payment methods may be contained to subscriptions and apps that command an expensive price-point.
At the same time, 70% of Apple's App Store revenue is made up of users playing games, and it comes from less than 10% of all App Store consumers. More than 80% of all accounts bring in negligible revenue, which is due to the fact 80% of apps on the App Store are free.
In total, we would not foresee an impact to Apple's earnings more than low single-digit figures, arguably less than 2%. Notwithstanding a minor and temporary impact, this all goes to show that the company's long-term prospects are unaffected by the court outcome.
A growing development pipeline
We believe the promising developments for the company far outweigh any impact on the App Store.
Apple is poised to unveil its iPhone 13, and the seventh series of its Apple Watch at its 'California Streaming' event.
Both devices will harness ultra-fast 5G wireless connectivity, which is expected to be a major driver for consumers still in the midst of the 'upgrade cycle'.
While we don't expect any revolutionary changes in terms of product development, there is evidence to support the timing of consumer upgrades nearing.
US investment bank Baird recently conducted a survey across 1,500 iPhone users, with 45% having used their current smartphone for at least two years.
That figure is not only a minimum threshold, but it is broadly in line with established figures that suggest, while upgrade cycles have lengthened, consumers upgrade their phone roughly every two years.
In any case, this sort of latent demand is likely to be stirred-up by advances when it comes to 5G, which as we said, won't be a revolutionary change across the industry, but will be a paradigm shift for many consumers yet to upgrade.
What's more, while a number of other products might not be the near-term focus of the company's upcoming event, by the end of the year we expect Apple will also release new iterations of its AirPods, iPads, and MacBook Pros.
The prospect of these developments makes for an imposing pipeline of products targeting a diverse section of the consumer electronics industry, from wearables, to computers, to smartphones.
Importantly, the company's scale continues to build every quarter, with international growth providing a fundamental tailwind, particularly in the likes of Asia where there is a growing middle-class.
There is also a growing sense of loyalty among these consumers, who are effectively being introduced to an ever-growing role that technology is playing in their day-to-day lives.
Positioning and leverage, Apple's key to success
Apple's history of delivering growth and setting records is second-to-none. While it might be facing a new series of headwinds, this is nothing that the company hasn't been able to navigate and conquer in the past.
In fact, some of Apple's prior challenges became turning points for explosive growth, including the likes of the US-China trade deal, COVID-19, among others.
With its tremendous brand power, all-encompassing ecosystem, not to mention sticky customer base, we also expect Apple will take advantage of new capabilities it develops over time.
Most recently, we've seen the company pivot to internal development of chip processors for its Macbooks, and in our view, it won't be long before the company tries its hand at entering the electric vehicle market.
There is a lot to like about Apple, and even if the stock's most-explosive growth is behind us, this is a dependable name that we believe is a cornerstone investment for any portfolio.
---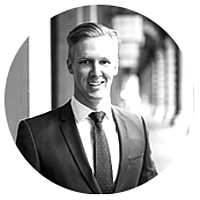 Managing Partner
Kauri Asset Management
With over 15 years of experience within the financial services industry, Mike possesses an outstanding acumen and extensive insight when it comes to global equity markets and a range of financial services products.
Expertise