Apple Result Confirms our concerns around maturity of smart phone market
---
Apple's March quarter largely confirms Marsico Capital's concerns about the maturity of the smart phone market and why we don't own it in the Marsico Global Growth fund (owned it in the past but removed it from the portfolio recently). While the device itself has become essential in our lives, the bulk of the innovation going forward will come from software applications that run on it, not the hardware that it sits on. That is one of the reasons why we've invested in companies like Facebook, Salesforce, and Amazon. That said, Apple remains an exceptionally well run company that generates significant amount of cash for shareholders. Going forward, the long term success of the company will hinge on the development and adoption of new software and services to monetize their global ecosystem.
---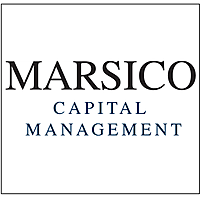 Marsico Capital Global Investment insights
Marsico Capital Management, LLC ("MCM") is a Denver, Colorado-based, SEC-registered, investment management firm, Founded by Thomas F. Marsico in 1997. MCM are concentrated growth equity investors where investment ideas most often come from an...
Expertise
No areas of expertise