Ardent is a great story of swings and roundabouts
---
Ardent Leisure Group has been one of the Firetrail Australian Small Companies Fund's best performers over the last quarter and remains one of its most exciting opportunities today.
Ardent Leisure (ASX: ALG)
is best known for the Queensland theme park, Dreamworld. However, over 90% of the value of the business is derived from Main Event, a US-based chain of family entertainment centres.
Ardent operates 45 Main Event centres across the US and plans to continue expanding.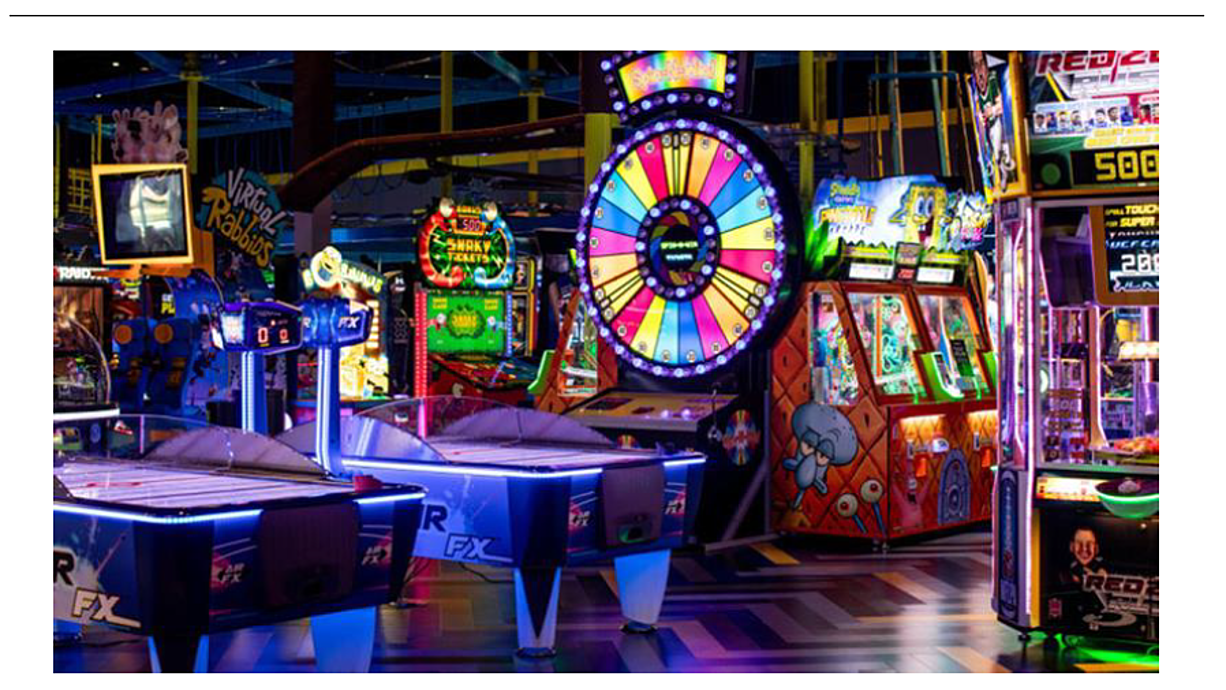 Main Event's closest peer is Dave & Buster's (NASDAQ: PLAY). Both Main Event and Dave & Buster's are big-box family entertainment centres offering a range of activities, including bowling, arcade games and dining.
Four years ago there was a stark difference between the two. Dave & Buster's centres were performing well, generating about US$10 million in revenue per centre. In contrast, Main Event was generating only about US$7 million in revenue per centre.
Given the similarities between the two businesses, there was no reason for such a large difference. The apparent opportunity for a significant increase in performance (and profit!) in the Main Event business did not go unnoticed.
In September 2017, Gary Weiss became Chairman at Ardent and the focus has since been on restructuring and rebranding Main Event. Today, Main Event is returning about US$10 million in revenue per centre.
A post-COVID winner
In recent months, COVID losers have become post-COVID winners. Confidence around vaccine rollouts, easing of restrictions, and pent-up consumer demand have been the key drivers of this shift.
Ardent Leisure is a classic example of a COVID loser that is benefiting from the reopening.
As seen in Figure 2, Main Event's same-centre revenue has increased almost 40% on pre-COVID 2019 levels, highlighting the strong earnings that can be generated as economies reopen.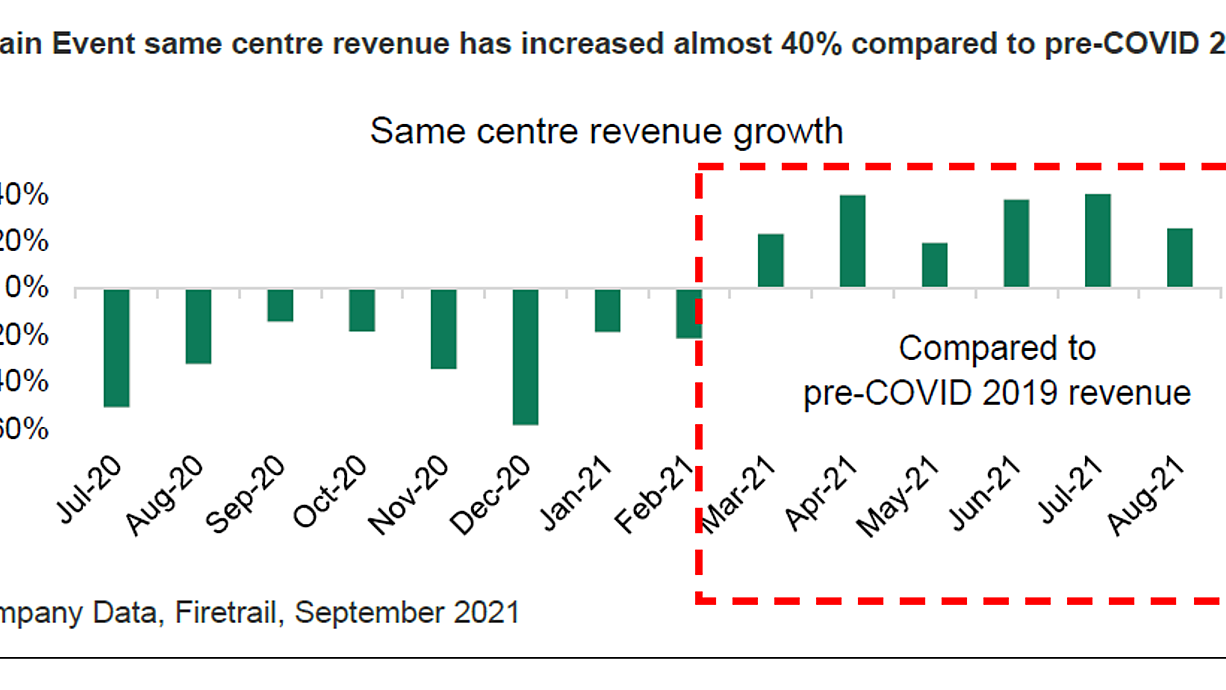 Looking ahead, Ardent Leisure continues to trade at a material discount to Dave & Buster's. We continue to see significant room for consensus earnings upgrades and valuation re-rating. Ardent Leisure is a turnaround story, but it is still very early in the process.
Want more market analysis?

We hope you enjoyed this wire on the Firetrail investment thesis behind Ardent Leisure. If you want to read more market analysis like this, click the follow button below. We hope you enjoyed this wire. If you did, give it a like.
---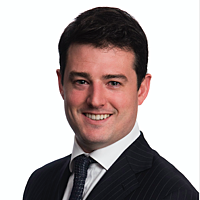 Portfolio Manager
Firetrail Investments
Matthew is a Portfolio Manager at Firetrail Investments for the Firetrail Absolute Return Fund. Matthew's primary sector responsibility is Australian and Global Small Companies. 9+ years relevant industry experience.
Expertise