Are my investments stuffed?
---
Yes, your investment portfolio is quite realistically stuffed. At least in terms of being best aligned with what you need or want. At the very least, the investment portfolio you're in is almost certainly less ideal than it could be, if not imprudent for the world we live in.
This might sound like an outrageous assertion to you; unfortunately, it is not as outrageous as you may think!  Having worked in numerous senior investment roles in the investment industry, I am somewhat uniquely placed to consider these issues.
The reality is that as an industry we may have much wrong with what we're doing, just like many other industries.  Fundamentally, we seem well off the mark.
Old fashioned thinking
You see, we are quite possibly fooling ourselves through the implementation of bizarre, old, but widely accepted approaches to how we should build portfolios.  These don't really align portfolios with clients' preferences and risk tolerances.  Our portfolios often don't take account of all the obvious and foreseeable risks (yet alone the unforeseen ones) and are inadequately diversified. 
Furthermore, we may not have the capabilities or desire to manage portfolios any differently because it is hard and costly and may require skills and tools we simply don't have, even if we aren't brainwashed by our "education".   We are being fooled by governments around the world and their unsustainable monetary and economic policies (debt to GDP can't realistically expand forever), and the emphasis of regulators can make it hard if not impossible to do the right thing. 
Should investors really be "all-in"?
Chances are your investment portfolio's success is very heavily based on a long term heavily equity-biased portfolio which doesn't move its allocation around in any substantive way, or take much active risk away from industry 'benchmarks' – or at least not in a more conservative way!  For example, a top performing 'balanced' super fund from last financial year appears to be "all-in" and has nearly 100% of its portfolio in equity risk, once you look through the underlying exposures such as private equity.  This is the case largely because this is the status quo, and your manager is probably focused mostly on their own risks (e.g. what their peers do and how they might beat them in any one year with what they know) rather than what your risks are or whether there are better ways to manage your risk and return!
Now long equities are a potentially great option for investors, and they probably belong to some degree in most portfolios (nearly all the time).  They're particularly great when they're cheaply priced and have just experienced a "clean-up" and the economic and political outlook appears promising.  They're also potentially good if you are confident you have managers that can add a lot of value within equities i.e. you have exceptional manager selection capability.  That is a big problem as neither of things apply for the moment for most investors. Of course, for most good advisers to realistically consider structural and very large equity weightings, you'll also need to be a patient, highly risk tolerant investor - not afraid of or spooked by large drawdowns - and ideally younger or at least having a very long-term time horizon. 
Now would it surprise you that the only meaningful asset allocation move – if any - that has been made in the last couple of decades by most Australian investment 'institutions' in most portfolios is to have even more equity risk?  Isn't the average investor getting older and less able to afford large drawdowns?  Perhaps more importantly, aren't we getting towards the end of the cycle?  Quite probably.  Then wouldn't it make sense to have less equity risk and not build cheaper portfolios more likely to go down with the ship?   Only if you're looking through the front windscreen and not the back one.
Another problem with very heavily long equity biased portfolios is that they do not take account of what we actually want or can tolerate from our portfolios.  Of course, we need to be able to withstand losses if we want returns and are investing in a risky way – well almost 'any' way at the moment!  But do we really want to take the risk that these losses are extremely large?  Equities can and do fall by more than 50% at times.  Yes, 50%... or more.  Yes, of course this is relatively unusual, but the point is it happens and circumstances are such that it could happen soon (in the next year or two).  And funnily enough, this is more likely to happen if valuations are very high (they are in the US), economies are running unsustainable policies (they are) and geopolitical risks are high (they are). 
The world's leading equity market - the US equity market - has rarely been more expensive, and furthermore is arguably showing early signs of cracking.  Unfortunately, economic policies around the world appear to be unsustainable (based on credit fuelled growth and 'easy money' with very large amounts of debt already outstanding).  In fact, we appear to need a miracle to recover from current economic policies without serious damage to our equity-heavy investment portfolios.   Geopolitical risks are extremely high as the US has woken up to the risks posed to it by China's ascendancy, and populism has taken hold in several developed economies in response to the uneven distribution of wealth driven by unsustainable monetary policies inflating asset values!
Aligning investors with the right options
Make no mistake about it – you may well be in a portfolio that can completely decimate your wealth and that isn't really aligned with what you want i.e. doesn't provide good prospects of a high risk adjusted return in today's world, while minimising the risk of extremely large losses.  Of course, I'm not saying your portfolio will definitely destroy you (thank goodness!) – just that it realistically can (ouch) and that's not a risk you probably want or need to take.  There are other options to managing money, and at the very least they're better aligned with what we want as investors.
I'd love to ride a motorcycle and feel the thrill of the wind on my face.  However, I recognise that there are a lot of bad drivers out there (who think they're good drivers) and the government is letting the potholes get bigger these days.  Eventually, they may kill me if I stay on that motorcycle.  Maybe you feel the same.  Equally, your portfolio probably shouldn't be built like a motorcycle when the terrain is more suitable for an SUV and you are responsible for others.  Unfortunately, when the going gets tough, we find out that we weren't as tough as we thought.  Better to be early and realise we're not that tough now and get to our destination more smoothly and with much greater certainty.  By all means, put a great engine in your car; but make sure it has a dynamic approach to safety and risk, and can be knocked into or rollover without killing you.  And if you've been riding a motorcycle, you could lock in some gains, and thank your lucky stars, as the potholes gradually get deeper and harder to avoid.
Important Notice
Jerome Lander is Managing Director of boutique investment research firm Procapital and an Authorised Representative of Harvest Lane Capital Pty Limited AFSL No. 425334. This communication is for informational purposes only and is a thought piece which represents the views of the author alone.  It is not intended as an offer for the purchase or sale of any financial instrument.  It does not constitute personal or formal advice of any kind and should not be relied upon as such.  Its accuracy cannot be assured.  All opinions and views expressed constitute judgment as of the date of writing and may change at any time without notice and without obligation. 
---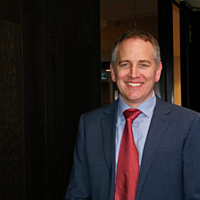 Chief Investment Officer
WealthLander
Dr Jerome Lander is a highly experienced, proven Portfolio Manager and a specialist in outcome-based and absolute return investing, which is a client centric approach aligned with many peoples' preferences - and one which is well suited to today's...
Expertise