Argo upgraded to Highly Recommended by IIR
---
Independent Investment Research is upgrading its rating on Argo Investments (ASX:ARG) from "Recommended Plus" to "Highly Recommended". IIR has always held Argo in high regard, but over the years our conviction has been cemented that Argo is truly best-of-breed in the listed investment company sector. The positives of Argo far outweigh the negatives in the view of IIR. Investors can gain confidence from a long track-record in which the Manager has generally achieved its investment objectives, and particularly in delivering a stable, growing and fully-franked dividend. Read the full report for our detailed view of Argo.
---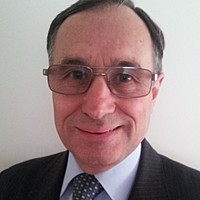 Independent Investment Research
Peter has 35 years' experience in the banking and finance industry, including 15 years as an equities analyst. Peter was a sector head in the equities research team at Morningstar with a focus on consumer and industrial companies.
Expertise