Aristocrat upgrades profit growth
---
Shares of gaming company, Aristocrat Leisure (ASX:ALL), rallied after management upgraded profit growth for the coming year to between 20-30% at the AGM in late February.
Although Aristocrat did not detail the key drivers, we expect sales are being driven by market share gains in the US market across its participation gaming business (annuity-style income) and its outright sales segment. This upgrade has come before the company releases product into new segments of the US market, which we also expect could drive further upside. An upgrade this early in the year is a positive signal as it suggests Aristocrat has good visibility on the outlook.
Aristocrat also confirmed new CEO, Trevor Croker, has received all necessary regulatory approvals to take up the position. This is an important hurdle in such a highly regulated industry. (VIEW LINK)
---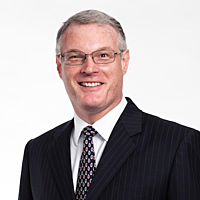 Head of Australian Equities
Ralton Asset Management Limited
Andrew has been with Ralton since its inception in 2006 and leads the investment management of Ralton's managed accounts. He brings over 25 years of funds management and investment banking experience having held senior positions with major...
Expertise
No areas of expertise