As Harmanis increases his stake, rejuvenated Kin sets out to do a De Grey with de rig
---
And speaking of De Grey, Fraser Range pops up as a neighbour, adding another string to its bow.
Leonora gold explorer/developer Kin Mining is back on the radar after Kerry Harmanis of Jubilee Mines nickel fame took the opportunity presented by Kin's recent capital raising to increase his stake from 15.2% to 17.4%.
Harmanis is the guy who built Jubilee from a spec stock to the $3.1 billion company that Mick Davis' Xstrata took over in 2007. To Harmanis' credit, he has continued to be a supporter of junior explorers ever since.
Kin (ASX:KIN) has been one of those.
It was a high-flyer up until three years ago when a half-baked plan to get its Cardinia gold project in to production fell apart. What was a 40c stock back then got as low as 3c at the start of this year.
Under a new management team there has been a reworking of Cardinia's mineral resource under a conservative $A2000/oz gold price assumption.
The resource stands at 21mt grading 1.4g/t for 945,000oz which is not bad in itself for a company with a $32m market cap at Thursday's closing price of 5.2c a share.
Now as its best-forgotten history would suggest, Kin could well consider it makes sense to rush into production to capture the benefits of the near record Aussie gold price.
But what Harmanis and other investors are likely attracted to this time around is Kin's strategy to step out along the extensive mineralised structures its tenement package cover to make a new game-changing discovery, or at least find higher-grade resource positions to add to the Cardinia story.
It is an appealing strategy, one that has worked to great effect for De Grey Mining (ASX:DEG) in the Pilbara at the behest of Ed Eshuys of Jundee and Bronzewing discovery fame.
Eshuys' DGO Gold (ASX:DGO), now a 16.5% De Grey shareholder with two board seats, made its first investment in the company back when it was a sub-5c stock and when its main focus was on the development chances of the 1.7Moz resource it had put together at its Mallina project in the Pilbara.
Eshuys was more interested in the potential of De Grey's 200km strike length of prospective shear zones to host a big new discovery. The exploration focus versus development focus paid off big time, with De Grey unveiling the Hemi discovery earlier this year.
De Grey is now a 35c stock for a market cap of $385m.
Kin is pursuing a similar strategy, which to be fair, it started out on before De Grey got everyone thinking about what can be found in lightly explored areas along strike from a known deposit(s) which, for one reason or another, has hogged the attention at the expensive of potential game-changing exploration.
It was what Kin's recent $2.64m placement at 4.5c – a then 9.8% premium to the market price – was all about.
Promising results have begun to flow, with Kin recently reporting initial assay results from the Cardinia Hill and Helens East prospects, about 2.5km east of the proposed Cardinia processing plant.
The results confirmed high-grade mineralisation at Cardinia Hill (15m at 4.42g/t from 34m and 17m at 3.29g/t from 10m) and new mineralisation trends between Cardinia Hill and Helens East which historical workings and drilling had previously missed.
Kin managing director Andrew Munckton said the results were some of the best seen to date as "part of our strategy to unlock the broader exploration potential of the Cardinia gold project, highlighting the opportunity to make substantial new gold discoveries outside of the existing mineral resources".
FRASER RANGE METALS: (ASX:FRN)
An Aussie gold price of more than $2600/oz means it is near impossible to find a sub-$10m explorer with a good story to tell.
That is particularly so if an additional investment screen requiring the explorer to already have a substantial gold resource under its belt is added.
But there are some out there, with today's interest being the revitalised Fraser Range Metals (ASX:FRN), which is trading at 2.3c for a market cap of $7.3m.
The market cap is kind of cute for FRN as it represents less than $10 an ounce for the 770,000oz in resources at the company's Mt Adrah gold project in southern NSW.
The resource sits in the low-grade Hobbs Pipe which has been known about for yonks. It could be drilled again tomorrow to generate another 800m hit at 1.1g/t gold.
But the fact that it has not been developed tells us that what is needed is some high-grade mineralisation to sweeten things up.
FRN picked the project up last year and with a strategy to do just that – a strategy not pursued by previous owners over the past 30 years or so.
There is plenty to work with as there is 15km or so of prospective strike and lots of old-timer high-grade workings that have never been followed properly.
Consulting geologist Damien Keys is on the job. He has a nose for high-grade gold too, having been involved in Spectrum Metals' high-grade Penny West North discovery in WA, now part of Ramelius (RMS) following its takeover of Spectrum earlier this year.
FRN is working up high-grade targets at Mt Adrah with a view to hitting them with a drill bit later this year. Given its modest market cap, and existing low-grade resource backbone, it could be worth following.
If Mt Adrah was all FRN had on the go, the current market cap could be seen to be about right pending the high-grade exploration program.
But FRN is more than Mount Adrah. As its name suggests, it is also active in WA's Fraser Range where it is part of the hunt for the next Nova-Bollinger, or the next Mawson for that matter.
Nova-Bollinger is the nickel-copper discovery which became a mine under IGO (ASX:IGO) after it acquired Sirius Resources in 2015 for $1.8 billion.
Mawson is the recent nickel-copper discovery by Legend (ASX:LEG). The discovery is rated by the market, something reflected in Legend's $465m market cap.
While FRN didn't hit the good stuff in a recent drilling program at its Fraser Range prospect, about 50km south of Mawson, it did encounter encouraging copper anomalism.
Again, it could be argued that FRN's Fraser Range interests and its cash ($1.18m) alone justify its current market cap.
But like a steak knife commercial, wait there's more to FRN.
Showing a fleet-of-foot attribute that all switched on explorers display, FRN has added a Pilbara gold leg to its story.
Some real-time tenement watching alerted FRN to the relinquishment by an iron ore company of a bunch of tenements about 30km to the north-east of De Grey's Hemi gold discovery.
The relinquishment came just days ahead of first news on the significance of Hemi, and FRN was ready with its applications once the ground became open.
Keys penned a couple of comments on the Pilbara tenement package in FRN's announcement of the pegging coup.
"This ground is highly prospective due to the simple fact that it sits on a fertile structure that is under explored.''
The market liked the pick up, pushing FRN 0.1c or 4.5% higher to the 2.3c mentioned earlier.   
---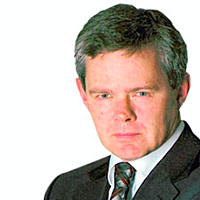 Principal
Independent Journalist
One of Australia's leading business journalists, Barry FitzGerald, highlights the issues, opportunities and challenges for small and mid-cap resources stocks, and most recently penned his column for The Australian newspaper.
Expertise