ASX Half Year Result - Solid earnings partly boosted by market reaction to US Presidential Election
---
Stock market operator, ASX Limited (ASX) has posted a slightly better than expected profit of $219.4m for the six months ended December 2016. The result was boosted by growth across three of its four divisions, which it partly attributed to market reaction to the US Presidential Election.
ASX operates in four broad groups: Listings and Issuer Services, Derivatives and OTC Markets, Trading Services and Equity Post-Trade Services. 
Listings and Issuer Services revenue fell by 2.1% to $103.3m, although it remained the second biggest contributor to earnings. Revenue earned from new company listings fell by 17.2% to $9.7m despite an increase in the number of listings. A major drag on the result was a slide in secondary listing fees. This was partly due to a record result in the prior year, which was driven by $18.1bn in capital raisings by the big four banks. The banking regulator APRA in recent years has required the financials to hold more capital reserves to protect against potential mortgage losses. 
The largest contributor to the result was its Derivatives and OTC Markets unit. It lifted revenue by 4.9% to $133m thanks to higher futures volume and strong OTC (Over the Counter) growth. Derivatives trading spiked late in the calendar year partly due to the market's response to the US election in November. Futures volumes rose by 18% in November and 22% in December. Options volumes were up 36% in November and 8% in December. 
Trading Services lifted revenue by 5% to $96m. Growth in equities trading had been helpful. Cash Market revenue (which includes Equities) rose by almost 15%, which it also partly attributed to trading post the Donald Trump win. Use of its Centre Point trading system, lifted by 51.2% over the half. The Australian sharemarket surged by ~10% from the lows hit on US Election Day to 30 December 2016 as some investors focussed on Trump's proposed stimulatory policies. 
Equity Post-Trade Services increased revenue by 3.8% on a lift in volume and use of its settlement services. Central clearing helps protect buyers and sellers of shares from the risk of default by their market counterparty. ASX has been in the process of replacing its CHESS (Clearing House Electronic Subregister System). CHESS was initially developed by ASX more than 20 years ago to enable the conversion of physical shares into an electronic format. 
ASX did not provide earnings guidance for FY17. The group expects approximately a 6% increase in expenses and $50m in capital expenditures (CAPEX). Updates following September's system outage will be handled within its CAPEX spend. 
ASX will pay investors a $1.02 interim divided on 29 March 2017. It will trading ex-dividend on 9 March 2017. 
For more Reporting Season coverage, please visit https://www.commsec.com.au/reportingseason
---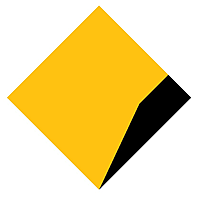 Online Stockbroker
Online Stockbroker
CommSec is Australia's leading online broker. CommSec has been committed to providing the best in online trading since 1995. CommSec helps make informed investment decisions with comprehensive market research, free live pricing and powerful...
Expertise
No areas of expertise