ASX in risk off mood as market continues to digest earnings
---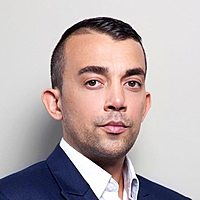 Tristan K'Nell
tknell@ccz.com.au
A mixed bag from the banks which rallied yesterday as ANZ reported and potential yield chasers joined the market. Today we had CBA report with headline numbers. CBA reporting profits to a record $9.45 billion, a 3% rise in earnings and a final dividend of $2.22 per share with was broadly in line with analysts' consensus expectations. The bank also lifting its tier 1 capital ratio to 10.6% from 9.1% a year ago.
While dividend yields appearing strong, investors should take note of continued uncertainties in the sector which includes regulatory risks from a potential Royal Commission, potential for another round of capital raisings with competition for deposits, shrinking margins and funding concerns still an issue in the sector.
Across the banks, ANZ (+1.57%), CBA (-1.38%), Macquarie (+0.04%), NAB (+0.22%) and Westpac (-0.65%)
Other notables companies to report included Fairfax which reported an $893.5 million loss, driven by a $989 million write-down of its publishing assets. Revenue slipping 2% to $1.8 billion. FXJ down 3.52% to 96 cents. AGL Energy reporting its underlying profit rising 11.3% to $701 million, with revenue in the year rising 4.4% to $11.15 billion while announcing a $300 million investment over 3 years to improve its digital applications for customer signups. AGL down 73.5 cents (-3.61%) to $19.625. Computer Share reporting a 2.4% rise in full year profit to $157.334 million declaring a final dividend of 17 cents. CPU up 9.50% to $9.80.
Across the market, no surprise to see weakness in the energy sector with crude oil back in the red overnight. After a couple of days of gains to start the week, local stocks giving back gains with Beach Energy (-1.45%), Origin (-1.70%) & Caltex (-0.41%), Santos (-1.89%) Woodside (-0.65%) and Oil Search (-1.47%) trading lower, with the market debating what we potentially will see from the reported OPEC meeting in September.
Resource stocks giving back gains from the previous 3 trading sessions. BHP (-0.78%), Fortescue (-2.03%), Rio Tinto (-0.48%) in the red, BHP & Rio were flat on overseas exchanges despite spot Iron Ore trading higher. Resource sector has been trading consistently higher since the start of the year and it is notable this week the number of brokers through their research now starting to support the sector and very much upgrades likely in the space. The sector is an area we have liked since November 2015 where we went overweight on expectations of further Chinese Stimulus and production cuts by the majors and we still do see upside in the short to medium term. Our chief economist Stephen Roberts however does point to the apparent rift developing in the upper echelons of the Communist Party in China driven by a sharp differences of opinion between the President and Premier about handling economic issues as an issue to keep an eye on moving forward.
---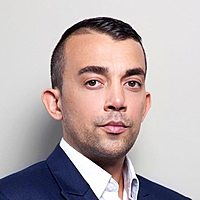 Market Analyst / Business Development Manager
tknell@ccz.com.au
Tristan has over 12 years' experience in the stockbroking industry, starting out in a dealing role at Andrew West Stockbroking and was recently the Head of Trading at Quay Equities. Tristan is RG146 qualified and is an accredited level 1 and 2...
Expertise
No areas of expertise