ASX in subdued mood as we digest inflation data & ahead of the Fed
---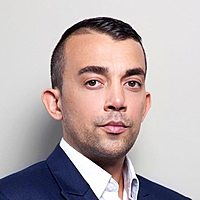 Tristan K'Nell
tknell@ccz.com.au
Market Turnover at 3pm was only fair at $2.645 billion with the local market again headed for a low turnover day with market activity in July again trending very low in comparison to the rest of the year.
With the CPI Data out, all eyes turn to the Fed Reserve who finish their 2 day meeting tonight. No rate hike is expected but their wording will be closely watched. It would seem that any hike would come after the presidential election which is in November. So I think even with an improving economy the Fed is likely to hold off any moves till at least December at the earliest. Dow Futures tracking up 39 points at this stage.
After days of expectations we had the inflation (CPI) data which showed inflation quarter on quarter coming in at 0.4% Quarter on Quarter and 1% year on year. The trimmed mean for the data up +0.5% for the quarter and 1.7% for the year. Market Analysts still 50/50 on the outcome of next Tuesday, however I do believe we will see a rate cut, with the data coming in well below the 2-3% target and for mine placing huge pressure on the RBA to cut rates next week. There is also the increasing risk of inflation continuing to fall with Australia currently in a midst of uncertainty with pressure from a lack of wage growth, over supply in the rental housing market and a great point made by Altair's chief economist Steve Roberts who in his note pointed to a combination of falling Chinese producer prices and an appreciating Australian dollar against the renminbi means low or falling prices for a wide range of goods imported from China in to Australia and the trend is showing no signs of easing. It may even intensify as China leans more heavily on currency depreciation to sustain economic growth.
Across the market we saw a big bounce in the resource sector which has been underperforming in the past week after a huge first 6 months of the year. BHP (+3.48%), Fortescue (+8.86%) and Rio Tinto (+2.18%) with plenty of support with a good lead from spot Iron Ore which finished higher, ADR's performing well on overseas exchanges while Fortescue outperformed on the back of news on efficiency around operating cost which is putting the pressure on the majors for the tag of lowest cost iron ore producer. It is announced that FMG finished the month of June at cost of $13.10 a tonne, a pleasing result for a company that has was under immense pressure last year however the number apparently does not include any level of administration cost in its numbers in comparison to the majors. We have been overweight Resources since late last year, as I have noted several times do be careful of the apparent rift developing in the upper echelons of the Communist Party in China driven by a sharp differences of opinion between the President and Premier about handling economic issues.
Elsewhere the banks were little moved, it will be interesting to see if investor flock into the yield plays if the central bank was to cut rates, do be careful there are a number of uncertainties in the sector.
Also mixed bag from the retailers, with Woolworths (-0.55%) trending lower again after their big moves on Monday, while in the energy sector was also mixed with Crude again volatile
---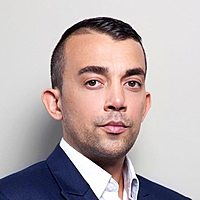 Market Analyst / Business Development Manager
tknell@ccz.com.au
Tristan has over 12 years' experience in the stockbroking industry, starting out in a dealing role at Andrew West Stockbroking and was recently the Head of Trading at Quay Equities. Tristan is RG146 qualified and is an accredited level 1 and 2...
Expertise
No areas of expertise