ASX in the red as Japan disappoints
---
Given the current state of its economy, faltering inflation and strong currency the pressure had been on for them to take action now the question is have they reach their policy limits, only time will tell. The Yen did strengthen sharply following the news particularly against the U.S dollar which dropped 2 cents then recovered some of the ground.
Market Turnover into the final hour was quite good at $4.7 billion which has been the most active the market has been in the month. It will be interesting to see if we can maintain the activity with an interesting session on Monday ahead of the RBA on Tuesday.
Just on the RBA and interesting survey out of Bloomberg who survey 25 economist with 20 believing a rate cut will happen on Tuesday. That's actually down from 24, I'm not sure what the 4 economists saw out of the CPI numbers on Wednesday to change their minds, but I'm in the cut camp and I think the RBA needs to take action now rather than be conservative and wait and see.
Around the market, energy stocks continuing to get pummeled, with Crude now moving towards breaking down below $40. A major area of concern and uncertainty with over supply stinging the commodity harshly. Energy sector having another day of heavy falls Origin (-4.31%), Santos (-2.02%) and Woodside (-2.47%) all in the red.
Take out the safe haven gold stocks and commodity stocks not a place to be today. Despite a rally in Iron ore, we saw weakness amongst the resource sector, BHP (-2.15%), Fortescue (-3.25%) and Rio Tinto (-2.17%) giving back some of the good gains from the past two days on a combination of profit taking and ADR's performing poorly overnight. Another back to back positive day for the gold miners with Newcrest (+1.37%), Northern Star (+2.98%) continuing their momentum.
The financials in a similar mood to yesterday with the big banks all making small losses, it will be interesting to see how the sector performs on Monday ahead of the RBA. The pick of the gains were in the defensive space also, with the Healthcare sector doing relatively well, Cochlear (+1.08%), Resmed (+6.16%), Sonic Health Care (+0.66%) all doing well.
---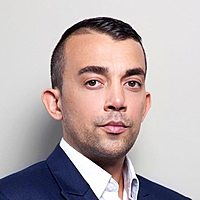 Market Analyst / Business Development Manager
tknell@ccz.com.au
Tristan has over 12 years' experience in the stockbroking industry, starting out in a dealing role at Andrew West Stockbroking and was recently the Head of Trading at Quay Equities. Tristan is RG146 qualified and is an accredited level 1 and 2...
Expertise
No areas of expertise