ASX rally set to end with RBA leaving door open for further cuts in August
---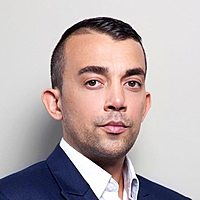 Tristan K'Nell
tknell@ccz.com.au
On a quiet day of market activity all attention turned to the RBA Minutes. The minutes not surprising the market at all with the next meeting very much live on a possible interest rate cut. As expected the RBA watching closely at inflation, with CPI second quarter data due out on July 27, we will know more next week. Also on the RBA watch list was the strength of the Australian Dollar & unemployment. At Altair we do believe we will see an interest rate cut in August. After the release of the data we saw a slight dip in the index before recovering until losing more ground after noon.
As I pointed above, the major banks and miners led the index lower.
BHP (-1.34%), Fortescue (-0.73%) and Rio Tinto (-1.81%) a main contributor to the weakness, with Iron Ore off overnight and BHP & Rio Tinto falling on overseas exchanges, the sector was always going to be under pressure. Add the second quarter production numbers of Rio falling just below expectations it's no surprise to see some profits taking in the area after a very solid 7 months of trade. The sector is an area we have liked since November 2015 where we went overweight on expectations of further Chinese Stimulus and production cuts by the majors and we still do see upside in the short to medium term.
The financials also seeing some profits taken, again no surprise seeing the sector has been one of the main catalysts behind the previous 8 days of positive trade. ANZ (-0.52%), CBA (-0.81%), NAB (-0.50%), Macquarie (-0.54%) and Westpac (-1.52%) all in the red. It is an interesting space given the number of uncertainties the banks & investors face in the short term. These include potential for earnings & dividend downgrades, while the market will be looking closely at the effect on margin levels in the low interest rate environment and any potentials for a rise in bad loans. Also still creating speculation is the potential for Australia to lose its Triple AAA credit rating, the Royal Commission and potential for further capital raisings, so plenty to consider in this space.
Making positive moves was the retail sector with Woolworths (+0.87%), Wesfarmers (+0.29%), JB Hi FI (+2.10%) and Myers (+1.65%) all in the black, with the potential for another RBA cut favoring the sector.
---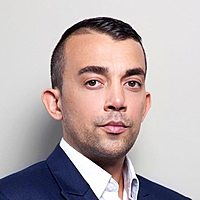 Market Analyst / Business Development Manager
tknell@ccz.com.au
Tristan has over 12 years' experience in the stockbroking industry, starting out in a dealing role at Andrew West Stockbroking and was recently the Head of Trading at Quay Equities. Tristan is RG146 qualified and is an accredited level 1 and 2...
Expertise
No areas of expertise