ASX selloff deepens | Retail and Tech sectors outlook positive after Turnbull win - SMH | Seven media (SWM) share buy back |
---
Good Afternoon, Surely a new Prime Minister will build confidence in the market ……? No… This wasn't the case today…. Shares closed deep in the red… There was certainly no "Turnball rally" today….. The XJO fell 78.1 points…falling 1.53%... Another drop in Chinese equities and weak commodity prices were to blame. Read here my thoughts on what Turnbull's means for markets and which sectors will benefit from this move: (VIEW LINK) (CTR Click) The Big banks suffered today, with ANZ, NAB and Westpac all around 2.4 per cent down, while CBA did relatively better, falling 1.5 per cent. Rio slumped 2.2 per cent and BHP dropped 1.3 per cent. South32 plunged 7.5 per cent. Telstra closed 1.1 per cent lower and CSL 1.2 per cent. Among the 27 stocks in the top 200 to gain was Santos, which climbed 3.1 per cent, and Seven West Media, which jumped 6.5 per cent on news of a buyback. CHARTS OF THE DAY – Dow Jones (USA) … Will it Hold The Trend line? We see XJO at 4750 then buying time....
---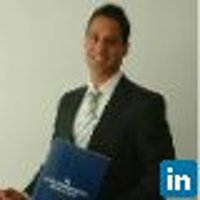 Executive Director
Peak Asset Management
Prior to founding PEAK Asset Management, Niv headed up HC Securities, spent three years growing Halifax Investments capital markets division and also worked on the wholesale desk at Macquarie Bank, servicing a wide range of institutional,...
Expertise
No areas of expertise