ASX set for seventh straight gain boosted by Wall Street, Crude Oil & Strong Chinese data
---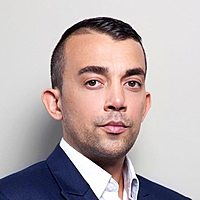 Tristan K'Nell
tknell@ccz.com.au
To close the week some good numbers out of China. Chinese Retail Sales coming in at 10.6% ahead of expectations of 9.9% rise, Chinese Industrial Production at 6.2% ahead of expectations of 5.9% and the headline GDP number at 6.7% ahead of 6.6% and Quarter on Quarter at 1.8% vs expectations of 1.6%. While the country is naturally slowing its consumption, its growth numbers still well and truly ahead of every major country in the world. Of more interest will be to see how much further stimulus we get in China, particularly with moves likely out of both Japan and The Bank of England in the short term.
The market rally of the past 7 sessions has done plenty to boost sentiment in the Financial sector after a horrid first 6 months of the month and plenty of volatility post Brexit and the Federal Election. The big financials continuing to make solid progress higher, ANZ (+0.65%), CBA (+0.50%), Macquarie (+1.53%), NAB (+1.21%) and Westpac (+1.02%) all in the black, possibly some bargain hunting for yield but still a sector to be careful in the short term with still uncertainty around earnings, future dividends, capital raisings and the Royal Commission.
I'm definitely more optimistic on the resource sector in the short to medium term. We have been overweight the sector since late last year and the miners continued their solid momentum despite spot Iron Ore falling overnight. BHP (+0.29%), FMG (+0.36%) & Rio Tinto (+0.88%) all in the black. Chinese stimulus & cuts in production likely to continue to help stocks prosper higher.
The see saw week in the energy sector continued. Day traders must be loving the volatility with this time Crude up over 2%, a direct impact on local energy plays with Origin (+1.58%), Oil Search (+0.72%) and Santos (+0.84%) all doing well, but expect plenty of volatility given underperforming data which of late continues to bring concerns on rising inventories and oversupply in the market. The gold miners were hit hard with spot gold lower overnight. Plenty of profit taking in local miners with Newcrest (-4.23%), Northern Star (-3.02%) and Oceana Gold (-3.47%) all in the red, but no surprise after some solid months of trade and perhaps some rotation out by some investors.
---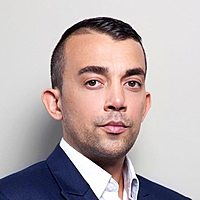 Market Analyst / Business Development Manager
tknell@ccz.com.au
Tristan has over 12 years' experience in the stockbroking industry, starting out in a dealing role at Andrew West Stockbroking and was recently the Head of Trading at Quay Equities. Tristan is RG146 qualified and is an accredited level 1 and 2...
Expertise
No areas of expertise