Ata Goes Binding in its Tilt for Universal Coal
---
Ata Resources returned to Universal Coal (UNV.ASX) last week, not only stepping up its offer to binding (something we always love to see) but also provided colour around its ability to finance its proposal. The message was clear; the intent to acquire the business is real and Ata is willing to put their money where their mouth is. However, while the independent board is continuing to engage Ata on its proposal, they are yet to agree to and endorse the transaction.
We initially opined that the headline price of $0.35 per share was below fair value but acknowledged the opinions of key shareholders Coal Development Holding B.V (CDH) (27.5% of the register) and Ichor Coal (29%) would likely determine the final consideration, valuation justified or not. Ata's initial approach included the endorsement of CDH, and it has now secured Ichor's support after the proposal progressed to binding. Current BEE partner Ndalamo Resources will get to roll their existing assets into a simplified corporate structure leaving them largely unaffected and taking out nominee directors from the above key stakeholders leaves an independent board of just three from a possible eight. The independent directors would be under considerable pressure to agree to Ata's terms but are yet to do so.
Before providing a recommendation of the proposal, the independent committee has commissioned an Independent Expert's Report and we believe this is where it will become apparent that Ata's $0.35 proposal falls short on valuation metrics. Universal provided FY19 guidance in early October of $51.3m attributable EBITDA, placing Ata's offer at a forward EV/EBITDA multiple of only 2.6x. The offer arguably fairly values Universal's two existing producing mines without taking into account well advanced growth initiatives in the North Block Complex and Eloff expansion acquisitions – both offer significant, clear pathways to more than double current production within two to three years and are in the final stages of closing. Amusingly, Ata have made it conditional that North Block and Eloff complete as expected for their offer to stand. Aptly described as wanting to have their cake and eat it too.
So where could this corporate activity lead to from here?
With both CDH and Ichor Coal throwing their weight behind Ata's proposal, it has essentially been broadcast to market that the company is available for sale at the right price. CDH is a private equity vehicle and Ichor is facing its own liquidity event when its debt matures next year, thus it would appear that neither shareholder is inexorably linked to the bidder (unlike the BGH/AustralianSuper tie ups we have seen recently with Navitas and Healthscope) and wouldn't knock back a higher offer.
Crucial to the independent committee's decision to endorse Ata's bid is the Independent Expert's Report (IER) determining that the transaction is "fair and reasonable". A scenario we regard as likely is that the IER comes back with a valuation range well above the $0.35 headline price (and thus declares the proposal neither fair nor reasonable), forcing Ata to sweeten their offer should they want to get the deal across the line. We note the Friday announcement that Ata is in advanced discussions to admit Wescoal Resources, a fellow South African junior, into the bidding consortium via an equity injection. With debt levels less than 1xEBITDA and a stated desire for acquisition led growth, Wescoal could provide financial backing to improve the terms if required.
The IER may also draw out competing offers after showcasing the value both the current share price and Ata offer seem to be discounting. Or, Ata walks, no counter proposal emerges, and the management team continue to focus on executing and delivering shareholder value, something they have had remarkable success with over the last several years.
---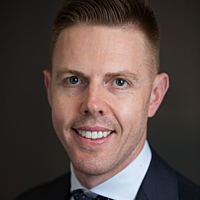 Chief Investment Officer and Managing Director
Harvest Lane Asset Management
Established by Luke and his partners in 2013, Harvest Lane seeks to generate superior, risk-adjusted returns regardless of prevailing market conditions with a particular focus on 'corporate events', including mergers and acquisitions.