August US job numbers have undershot, five out of five times.
---
For each of the last five years, August US jobs numbers (NFP) have undershot market surveys significantly. The average miss has been around 50,000, but in 2004 missed by more than 80,000. A repeat of history would see numbers come in on Friday night (10:30 AEST) at closer to 136,000, rather than the current market survey of 186,000. When we caught up with Vimal Gor, Head of Fixed Interest & Income at BT Investment Management, earlier in the week on the subject of Jackson Hole, he told us: "I was hoping we might get clarity [from Jackson Hole], and as it was we got nothing, so now we're just waiting for the non-farm payroll numbers which are out this week." With nothing from Jackson Hole, this Friday's number will be critical to determine the chances of a September rate cut, and in turn the current risk-on support for the market. You can see the video from Vimal here: (VIEW LINK)
---

Follow Alex Cowie's wires
---
---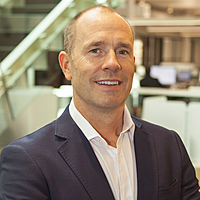 Alex happily served as Livewire's Content Director for the last four years, using a decade of industry experience to deliver the most valuable, and readable, market insights to all Australian investors.
Expertise